Last week I taught at Clark County Quilters in Vancouver, WA. This is a large and active group and over 200 attended my lecture. I always enjoy seeing what each student brings to class. Everyone has different fabrics and visions for their quilts. In the Kaleidoscope Puzzle class, they have the opportunity to experiment and make their own designs from the assortment of kites and wedges they cut. See my video page for a demo of this technique.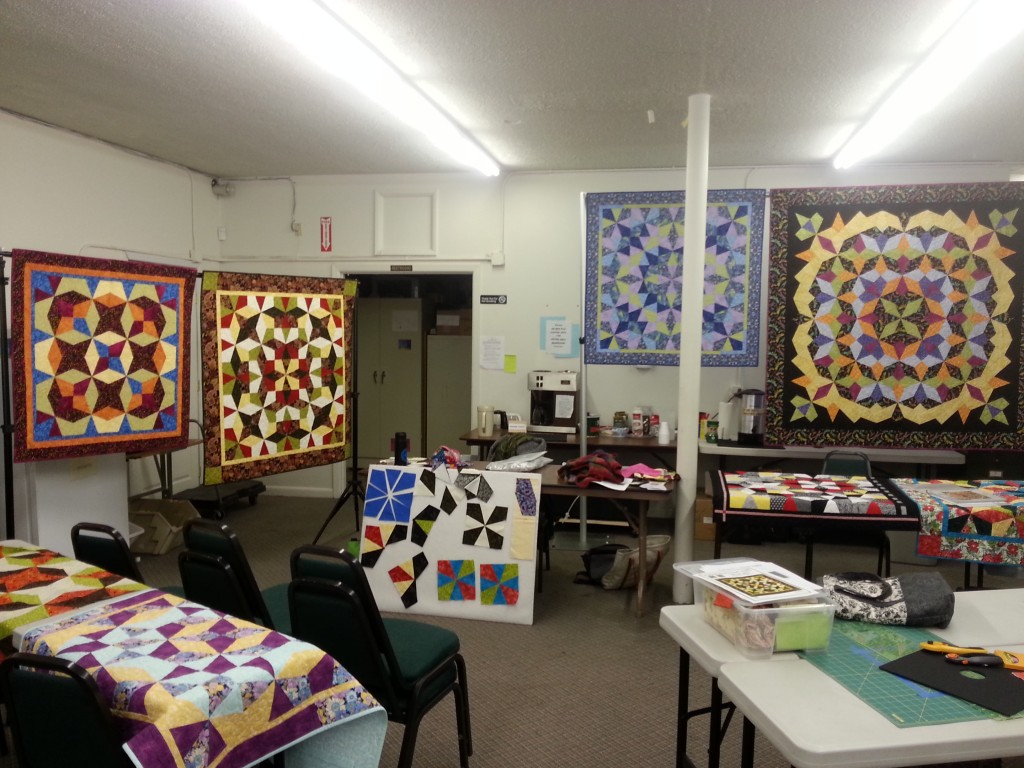 Here are my samples displayed in the classroom. Students can use these patterns for inspiration or create their own. It's fun watching the designs develop as the pieces are laid out.
Students are also inspired by looking at each others' work and I encourage them to walk around the room to see what is going on, compare notes and make suggestions to one another. It's also good to stand back and view the design from a distance. Value is really important in this technique and the placement of the lights and darks make a big difference to the composition. I always recommend taking a proper lunch break so that students come back with a fresh eye for their work. As you can see, we had a good variety of fabrics and designs including scrappy and asymmetrical as well as the symmetrical.