In May, I visited IL and taught at the Village Quilters Guild in Lake Bluff/Lake Forest. After my workshop, one of my students took me to the Chicago Botanical Gardens. What a fabulous place on a par with other world class gardens I have visited, such as Kew in London and Kirstenbosch in Cape Town. I never quite know where my inspiration comes from for quilting, but I love flowers and it seems that in gardens and nature, the colors never clash. I think that my observations of many color combinations in these places has made me more adventurous in my choice of fabrics. It's not only the colors, there are so many differing textures and shapes. Look at these magnificent jewel towers.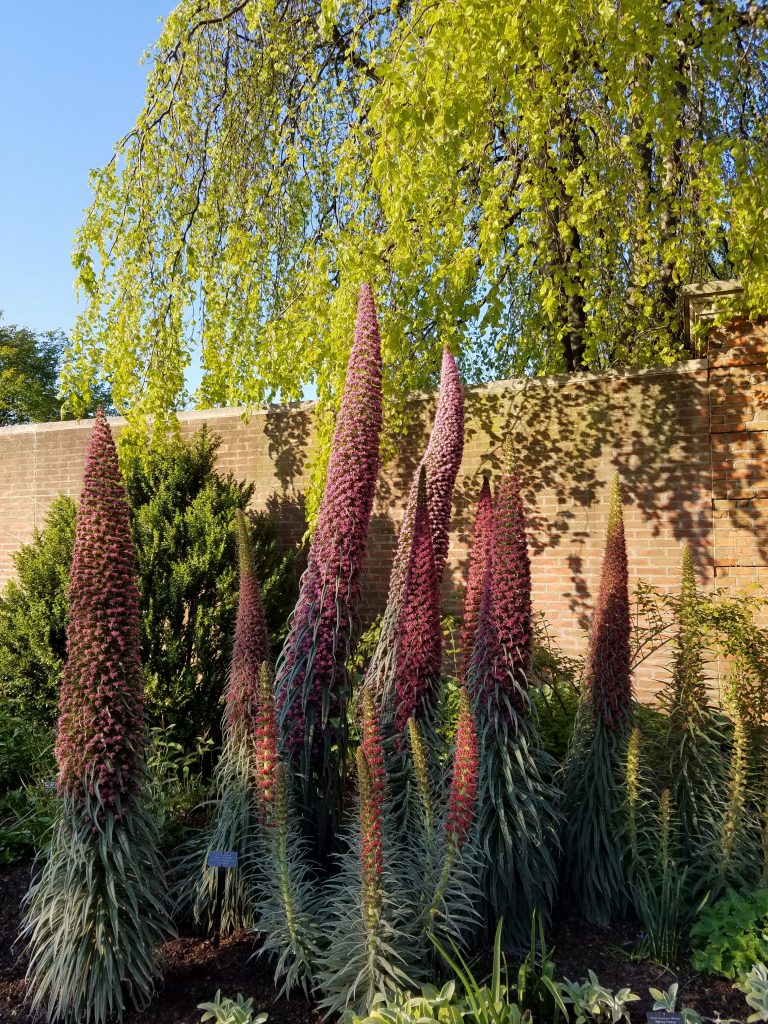 As you can see, it was a beautiful clear sunny day. The late afternoon light made the colors brilliant as well creating gorgeous shadows. Look at all the shades of green from the fresh chartreuse of the leaves on the tree, to the darker evergreen and the dusty green of jewel tower leaves. The brick wall provides a nice backdrop.
The formal Japanese gardens were immaculately manicured and the trees and shrubs were scaled to ideal proportions so that all the components fit together in perfect harmony. Then there was this lovely meadow of red and yellow poppies and all shades in between with a few white ones thrown in too. If you are in Chicago and have time to venture north a little way, I can highly recommend these gardens. We only saw about half of them in an hour and a half. You could easily spend all day there.