Innovative Quilts, Traditional Values
Bringing innovative techniques for imaginative traditional quilts to quilters of all skill levels.
Cutting and piecing made easy to create patterns which appear complex and stunning.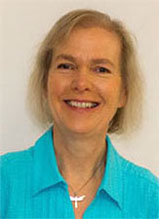 Welcome to Dragonflyquilts.com, website of quilt artist, teacher and author Maggie Ball. I'm glad that you are here and hope you will enjoy browsing the pages. I love to teach and would be delighted to travel to your quilt guild or quilting event to share my passion. Check out my offerings of workshops, lectures, books and patterns, read about my outreach work with quilters in Mongolia, and view my gallery of quilts and videos. Please make return visits for blog offerings and click the Facebook icon to visit my page to become a friend.
Receive a free gift of 6 Hot Tips for Successful Quilt Borders when you sign up for my monthly e-newsletter bringing you updates on my quilting activities, observations and more. You should receive a message asking you to confirm your subscription. If it doesn't show up in your inbox, please check to see if it was siphoned off into your Spam.
Latest News
I'm really excited to be on the teaching faculty for a 10 day Quilt n' Cruise to Alaska next summer. We'll depart from San Francisco on 10th August, 2015 on-board the Princess Cruises Golden Princess and return on 20th August. There will be four days of quilting classes while we are at sea (two each way), and six days of cruising the beautiful Alaskan coast including Glacier Bay National Park, with stops at Juneau, Skagway, Ketchikan, and Victoria BC. I'd love you to join us, and your non-quilting friends are welcome too! Click here for further details. Contact me if you would like me to forward the bios for the other teachers. There is a special on right now - if you sign up before the end of September, the deposit is only $100 instead of the usual 20%.