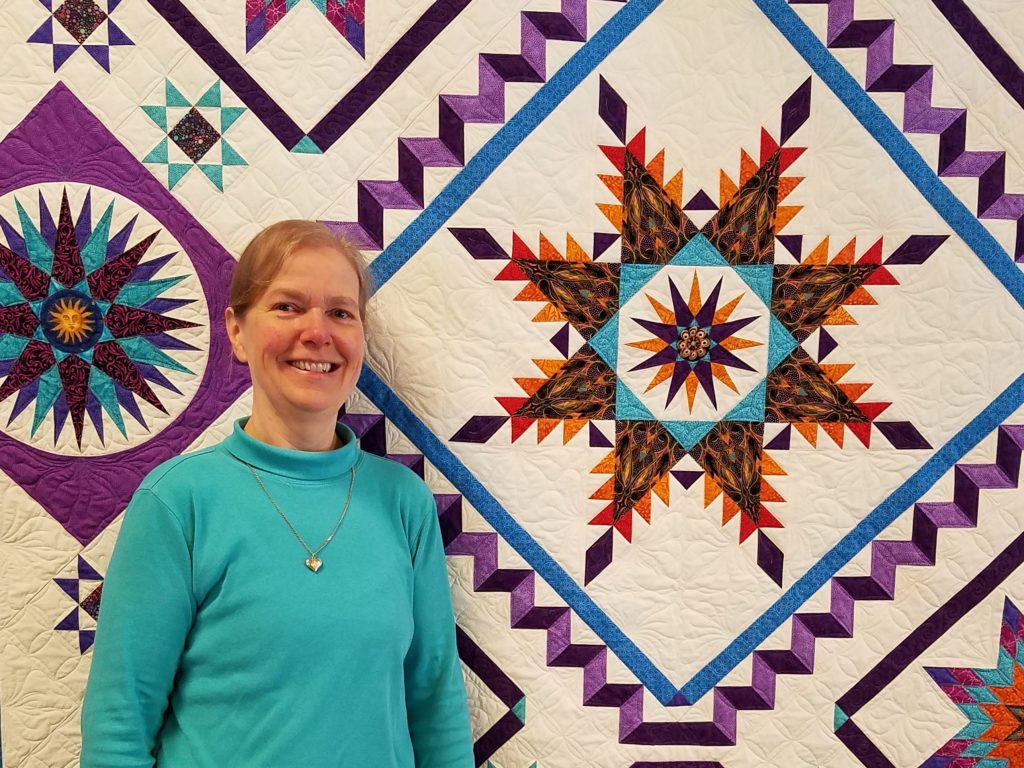 Unfortunately, I need to take a break from writing my weekly blog. I've been sick for the last four weeks since the beginning of June, and have been diagnosed with Stage III peritoneal cancer. The next 4-5 months will be spent in treatment. I'll have 9 weeks of chemotherapy, surgery, and then another 9 weeks of chemotherapy. The prognosis for full recovery is good and I hope to be in remission by Christmas.
I have canceled all of my teaching engagements for the rest of the year and am hoping to reschedule these in 2020.
Unfortunately, I am unable to go to Mongolia next month for the Third International Mongolian Quilt Show celebrating the fifteenth anniversary of the Mongolian Quilting Center. However, my two travel companions are still making the trip. They will assist at the show and distribute the baby quilts to newborn Mongolian babies.
I hope to be writing again by the end of the year once I've kicked this cancer. In the meantime, happy quilting. I've set up a Caring Bridge site so if you'd like to check on my progress, click here.