While on vacation in Southern Utah, I stopped at the head quarters of Superior Threads in St. George and owner, Bob Purcell, graciously gave us a tour of the 25,000 square foot facility.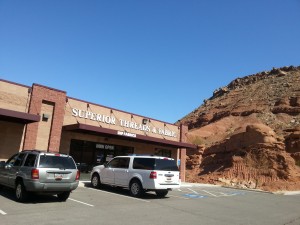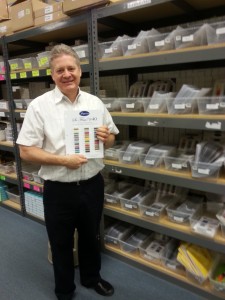 The store with a large selection of fabrics and, of course, plenty of thread is upstairs. Downstairs, there are shelves and shelves of thread, manufactured in Japan and distributed from here.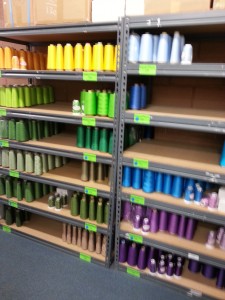 They stock around 2 million spools of thread and ship orders to customers all over the world.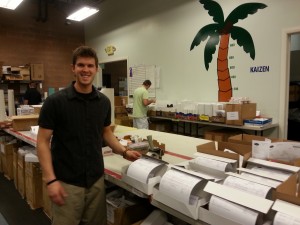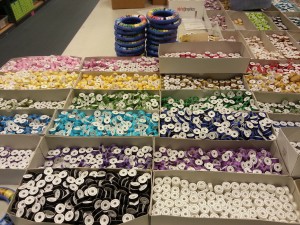 Every day, they wind over 3,000 bobbins in a beautiful array of colors. The bobbin winding room is noisy with several machines winding multiple bobbins simultaneously. Once the thread is wound onto the bobbins, each bobbin has to capped with white cardboard top and bottom.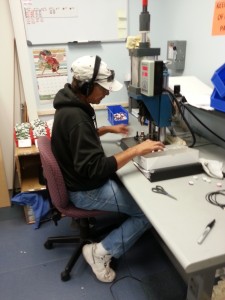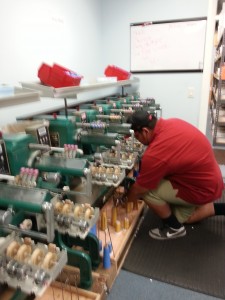 A guy spends all day placing bobbins into a machine which does this a rate of about one per second. He removes a completed bobbin with his right hand and places the next one to be done with his left hand.
Seeing the array of wonderful threads, fabric and display quilts was inspiring. Do stop by for a visit. No appointment is necessary and the staff are extremely welcoming and friendly.