In August, Elaine Percival, Barbara Peterson and I will be traveling with Selenge Tserendash in rural Mongolia after assisting at the Third International Mongolian Quilt Show celebrating the 15th Anniversary of the Mongolian Quilting Center in Ulaanbaatar. We plan to visit rural hospitals and take baby quilts to the maternity wards to give as gifts to mothers for their new babies.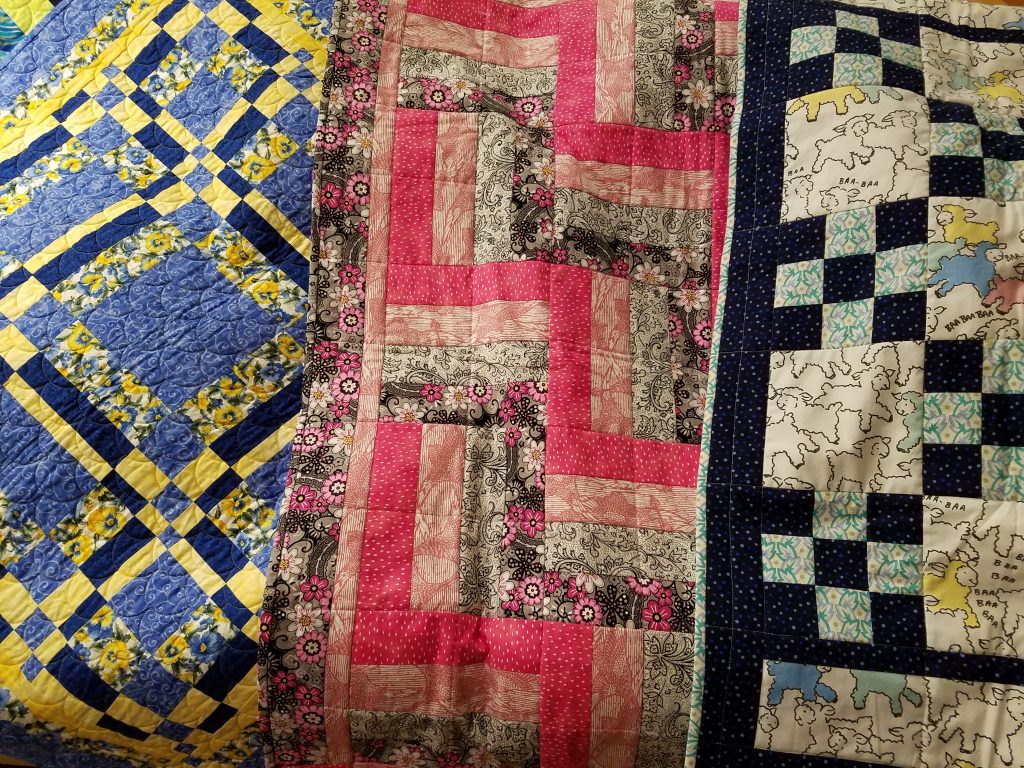 Would you like to make a baby quilt to send to Mongolia? We are hoping to make 50-60 quilts, so would love your help. The quilts should be completed by the end of May and will be sent to Mongolia in a container in early June, taking about a month to get there. Any late arrivals will be carried in our suitcases, with the final deadline of 10th July.
The recommended size is in the range: 32-38" x 36-48", square or rectangular. The Mongolians love brightly colored prints, which of course are unobtainable in Mongolia. Please contact me if you are interested in participating in this project. If you live locally, (near Bainbridge Island, WA), and need help getting started, you may visit my studio and I'd be happy to supply the fabric and a simple pattern.
Update, 18th April, 2019
The response to this project has been amazing! Thank you to all of you who have contributed baby quilts. Our goal of 50-60 has already been exceeded! The container for Mongolia is actually leaving in early May, and not June as stated above. The completed quilts will receive a special blessing on 28th April before being packed in boxes to go into the container. They should reach Mongolia by mid-July. They will be displayed in the quilt show before we distribute them to the babies. Any baby quilts that I receive after 1st May will travel in our suitcases. Thanks again for your support.