In October I had a wonderful time teaching at Quilt Camp at Twin Rocks on the OR coast. En route I had time to explore a little in the Tillamook area and was delighted to see many quilt blocks painted on large boards hanging on buildings.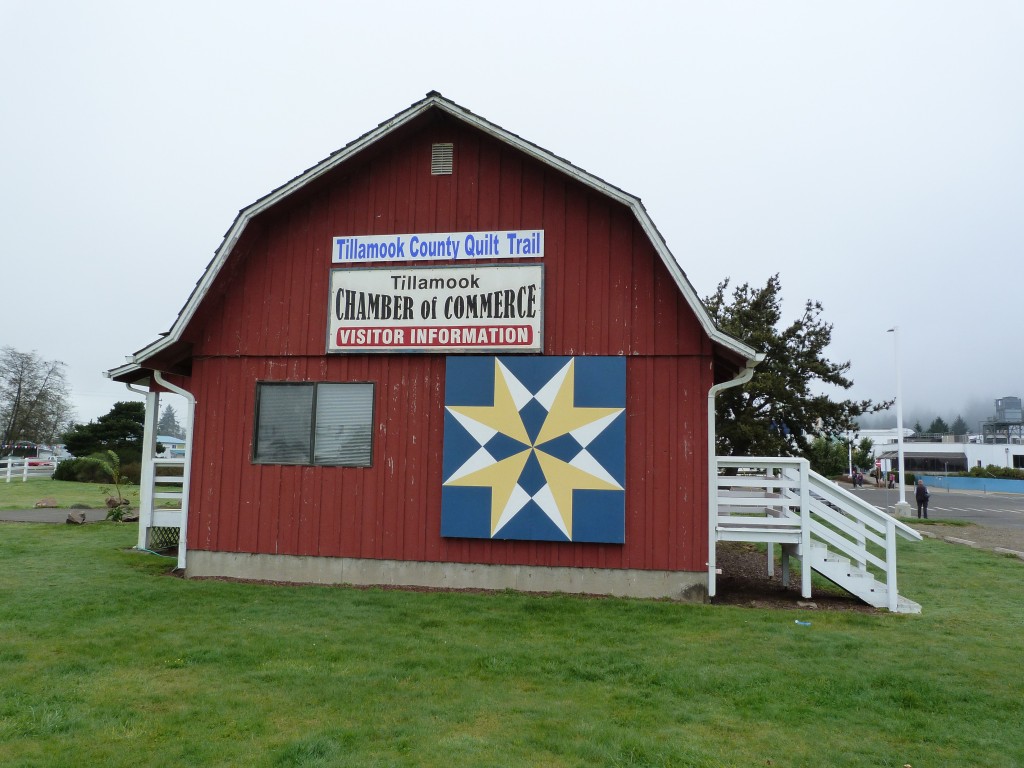 The Quilt Trail concept is very popular in the East where there are around 3,000 quilt blocks mounted on barns and businesses. The nearest to Tillamook is in Nebraska. The Tillamook Quilt Trail began in 2009 with 13 quilt blocks. Each year, more have been added and there are now over 45. On the left we have the one displayed in Wheeler just north of Tillamook on the Old Wheeler Hotel building which also houses Creative Quilting, a nice quilt shop. On the right, Jane's Fabric Patch in Tillamook has a lily block and there is one on the side of Roby's Furniture and Appliances too.
It's fun to watch out for these quilt blocks and see how many you can spot as you drive through or walk around Tillamook. Brochures listing the location of all the quilt blocks are available at the Visitors' Center and at the Latimer Quilt and Textile Center.