In September, I was given a warm welcome by the quilters of the Spokane Chapter of WA State Quilters. This is a large group and over 400 quilters attended my two lectures. They were incredibly generous in their support of the Mongolian Quilting Center and we raised over $2,500 in donations and sales. I taught two days of classes, Bargello Quilts with a Twist and the Gateway to Mongolia. We had a nice light and spacious classroom at the hotel where I was staying, so it was very convenient and the hotel catered our lunches.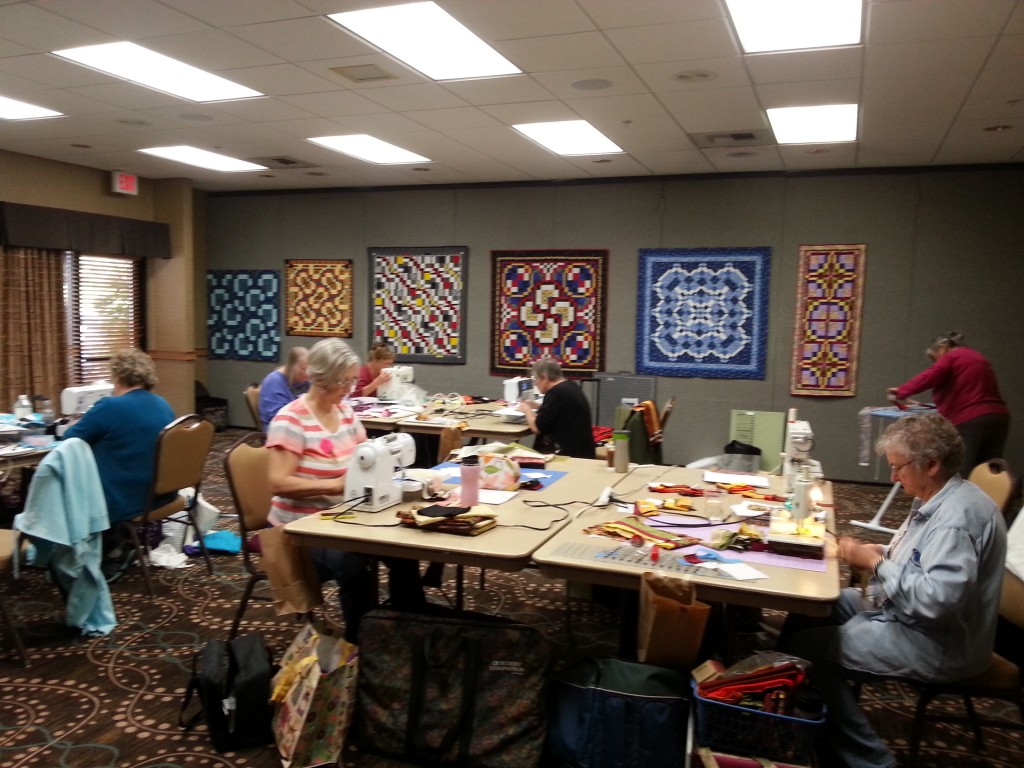 As usual, I enjoyed seeing each student's choice of fabrics and how these turned out in their projects. Here's a selection of the Bargello blocks. One of my students made a quilt top before coming to class! It's always reassuring when people can successfully follow the directions in my book with great results.
Here are some examples for the Gateway to Mongolia. They are all so different and it's interesting to see how the Olzii pops out against the background. Some pop more than others and this class is a good lesson in the importance of value to get smooth transitions for achieving the woven effect.