I made this quilt for my new great-niece from my Bargello blocks as featured in my book, Bargello Quilts with a Twist. This month, I am going to England so will be able to deliver it to baby Bea in person.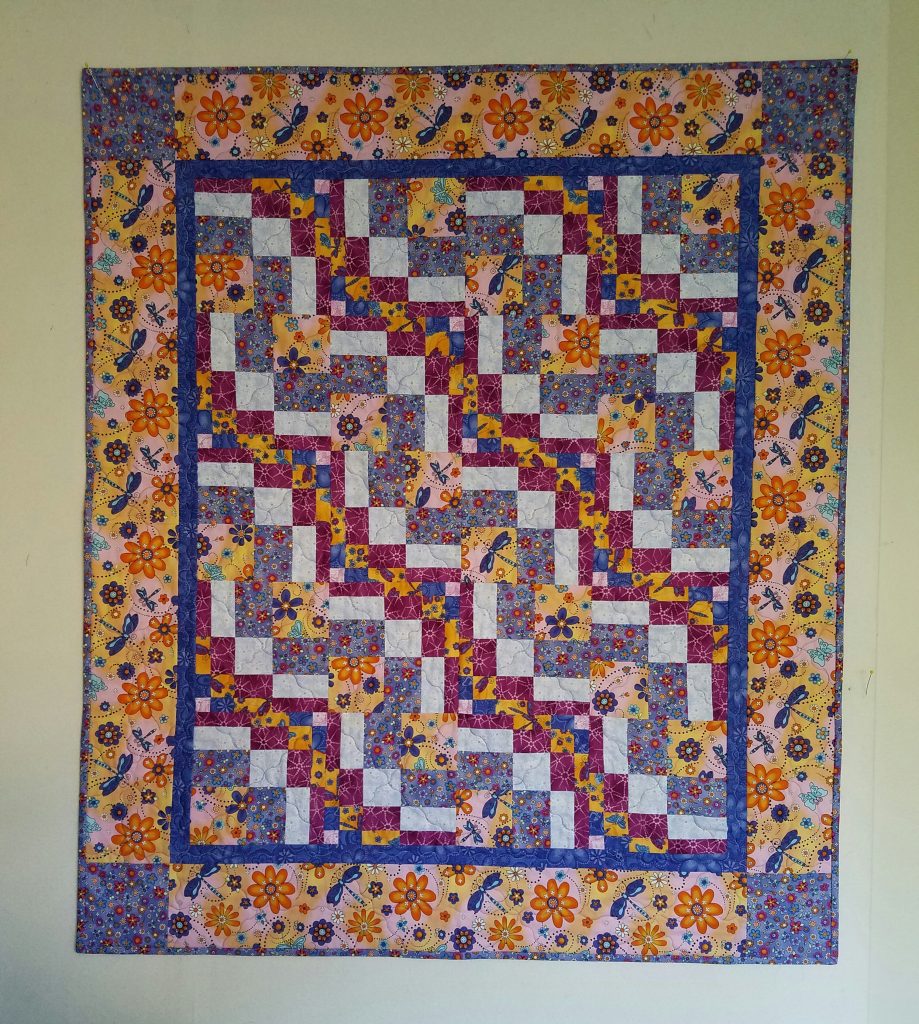 I used 20 Bargello blocks arranged in the style of a Log Cabin Straight Furrows pattern. The fabric was designed by me when I was a consultant for David Textiles several years ago, and we produced three lines that would appeal to young quilters. The detailed shots below show how I machine quilted the quilt on my home domestic sewing machine (Viking Designer I).
The serpentine stitch is very easy using the walking-foot and also really forgiving. It is much easier than stitching in the ditch or stitching an accurate straight line from corner to corner of the block. The pattern created by the blocks is strong and the fabrics are busy, so there is no need for an elaborate quilting pattern which would not show up. You can see how the stitch is much more visible on the light colored fabric which reads as a solid. On the floral fabrics, the stitch disappears.