I recently visited the newly opened BARN facility at 8890 Three Tree Lane, Bainbridge Island, and was very impressed. BARN's mission is to build and support an open, inter-generational community of artisans and makers who are dedicated to learning, teaching, sharing, and inspiring each other with creativity, craftsmanship and community service.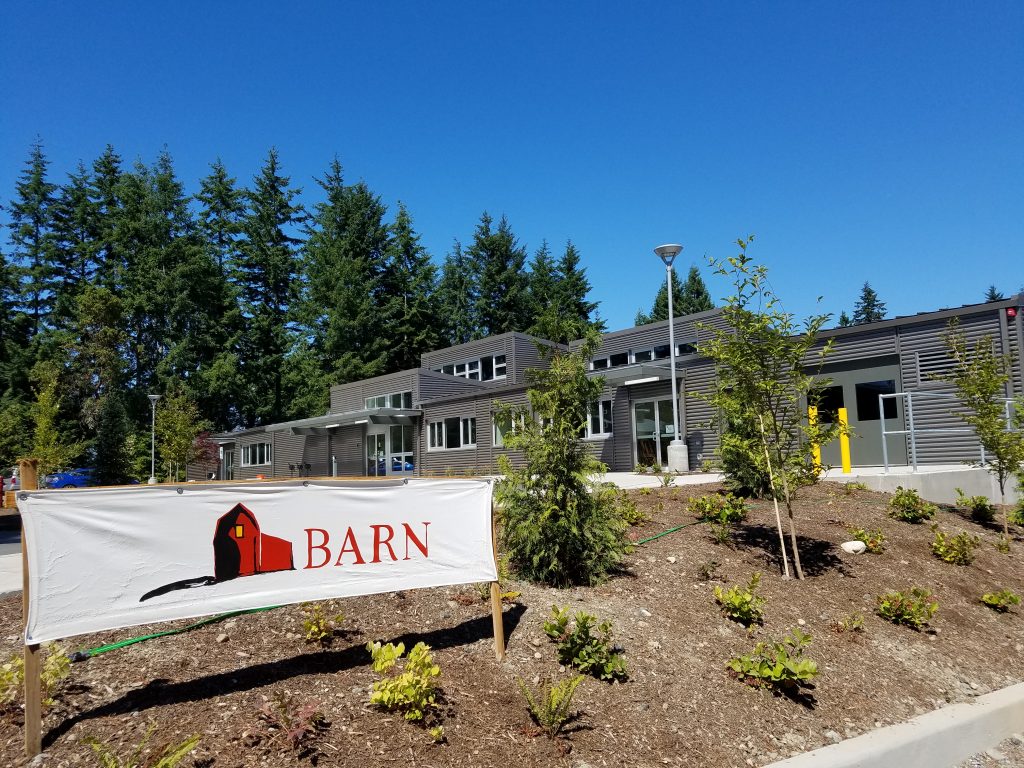 Their goal is to create a true community center, using craft as a magnet to bring together people who would not normally know one another or have opportunities to collaborate. They want to connect seniors eager to pass on skills they spent decades learning with young people just starting out, and longtime islanders with people who have just moved here. Working side-by-side, participants will share tips, ask questions, and lend a hand when needed, gradually building trust and new friendships. Community service projects done in BARN's workshops will widen the circle of connections even more. The result will be a more resilient community—one where people have hands-on skills and are committed to helping one another.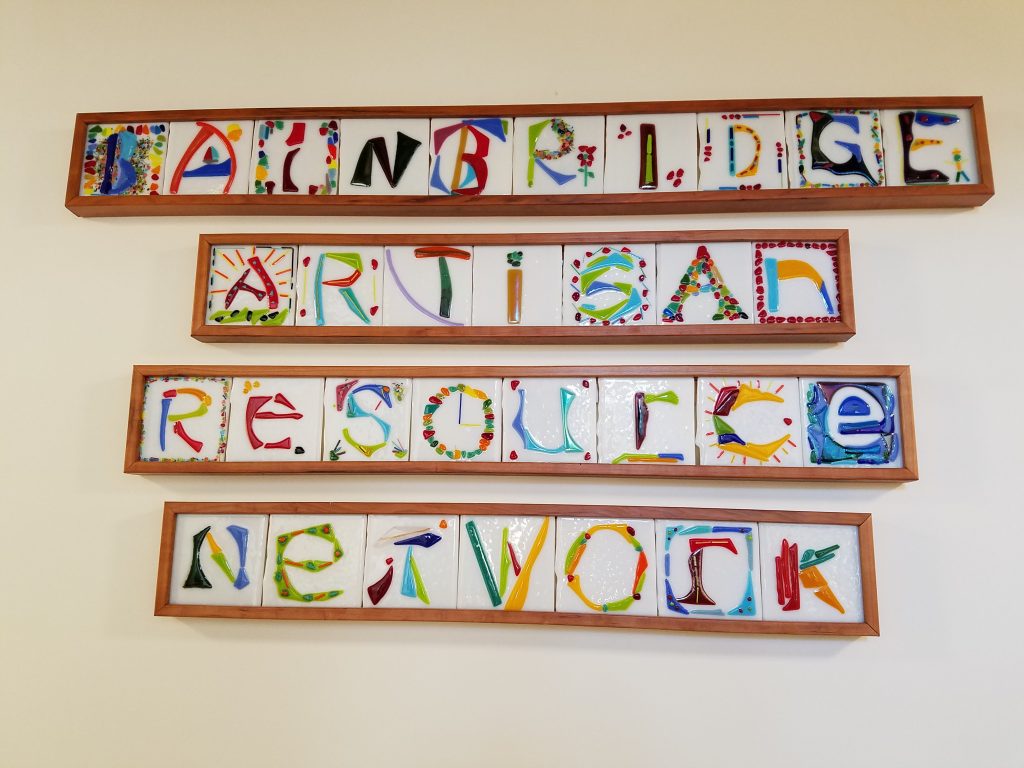 Years of planning and fundraising went into BARN. The project was initiated by a group of woodworkers who wanted to share studio space, tools and expertise. The woodworkers have spent hundreds of hours making all the cabinets, tables and more. BARN has 25,000 square feet of space including 11 studios: Woodworking and Boat Building, Metalwork, Welding and Sheet Metal, Jewelry and Fine Metals, Glass Arts, Fiber Arts, Printmaking, Book Art, Writers, Kitchen Arts, and Electronic and Technical Arts. Members may use the studio space and the equipment. Classes are open to members and non-members and various organizations, such as the Bainbridge Island Modern Quilt Guild, can meet there. This is an awesome place! Here's a picture of the Textile Arts studio, mostly focused on weaving with several looms available for use. There are one or two sewing machines, but so far, the space is not really set up for quilters and there is no work wall. It's early days and quilting is not currently a priority, but who knows, one day they might get a long-arm sewing machine.