I had a sneak preview of our Kitsap Quilters Guild show this afternoon when I went to help with set up. The show is at the Kitsap Fairgrounds in Silverdale, WA and will run for two days – tomorrow and Saturday (15th and 16th February). If you are in the vicinity, do stop by. It's a feast for the eyes with almost 200 quilts and some wonderful vendors. Here's a photo of my newest template-free Kaleidoscope Puzzle quilt, Large Hadron Colliderscope, hanging in the show.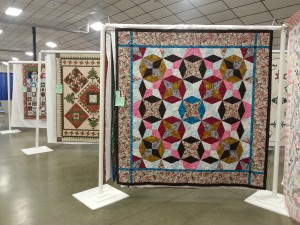 I love to see the work of my students and two who took my template-free Kaleidoscope class have their quilts hanging at the show.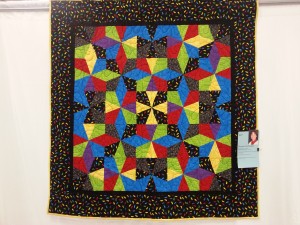 This is Amy Constant's quilt, Mouse-Ca-Scope.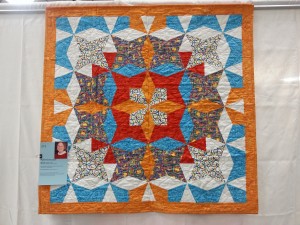 Here is Keitha Unger's Kaleidoscope.