I wish you a Happy Thanksgiving and hope that you are sharing the day with family and friends delighting in good food and fellowship. I have much for which to be grateful this Thanksgiving, including the recent birth of my twin grandchildren! I also greatly appreciate the friendships I have made through quilting and traveling to share that passion throughout the United States and beyond.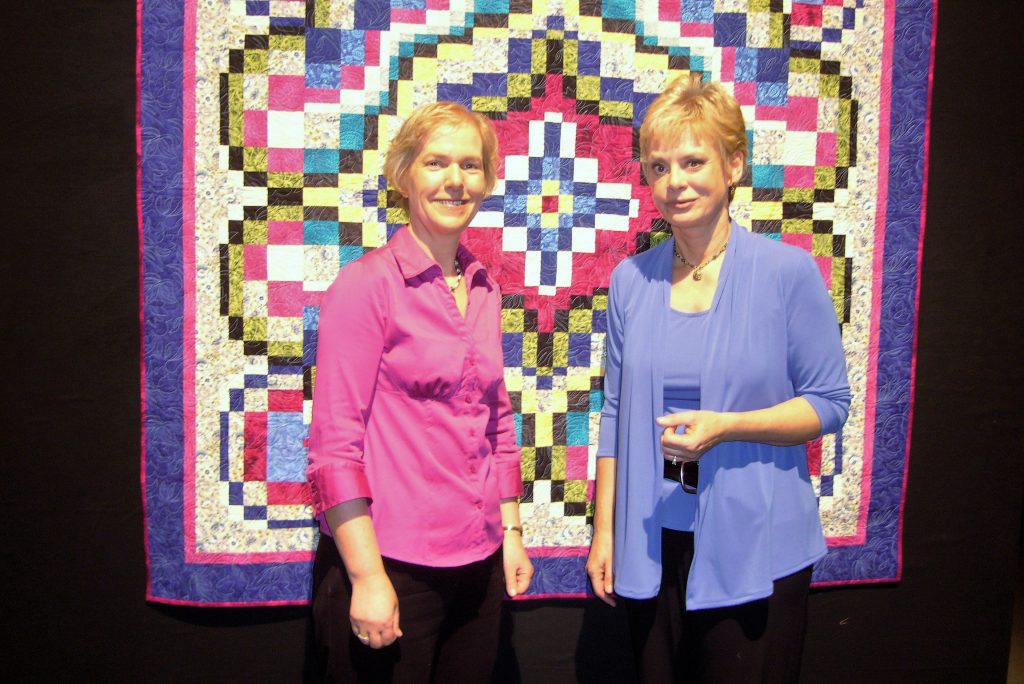 Last week, we said farewell to Nancy Zieman who passed away after a battle with cancer. She was such an inspiration to so many people and she will be greatly missed. Thank you Nancy for your wonderful contribution to the quilting and sewing world. Sewing with Nancy was the longest running sewing and quilting TV program ever, with over 30 years of programming in which Nancy taught numerous techniques and invited other teachers to share and participate. I had the privilege to be interviewed about the Mongolian Quilting Center twice for Nancy's Corner and to do a two part series with her on my Bargello Quilts with a Twist technique, and so I appeared in four Sewing with Nancy programs. The photo was taken during our recording of the Bargello Quilts with a Twist programs. Nancy had friendly and comfortable manner which came across in her TV teaching and endeared her to her large audience and devoted followers. She immediately made me feel at ease in the TV studio. She was also extremely professional and thorough in her approach. It was a pleasure to work with her and a great experience. The company that she founded, Nancy's Notions, lives on and is a great resource for sewing and quilting supplies.
For a wonderful YouTube tribute to Nancy, click here.