"Home" is a group exhibition featuring twenty-five artists from the Puget Sound Region. "Home" celebrates the opening of Olympic College's Instructional Center and is a partnership between Olympic College, Bainbridge Island Museum of Art (BIMA) and Bainbridge Artisan Resource Network (BARN). The exhibit is in their brand new building, in the gallery, and will be there until 2nd March, 2018.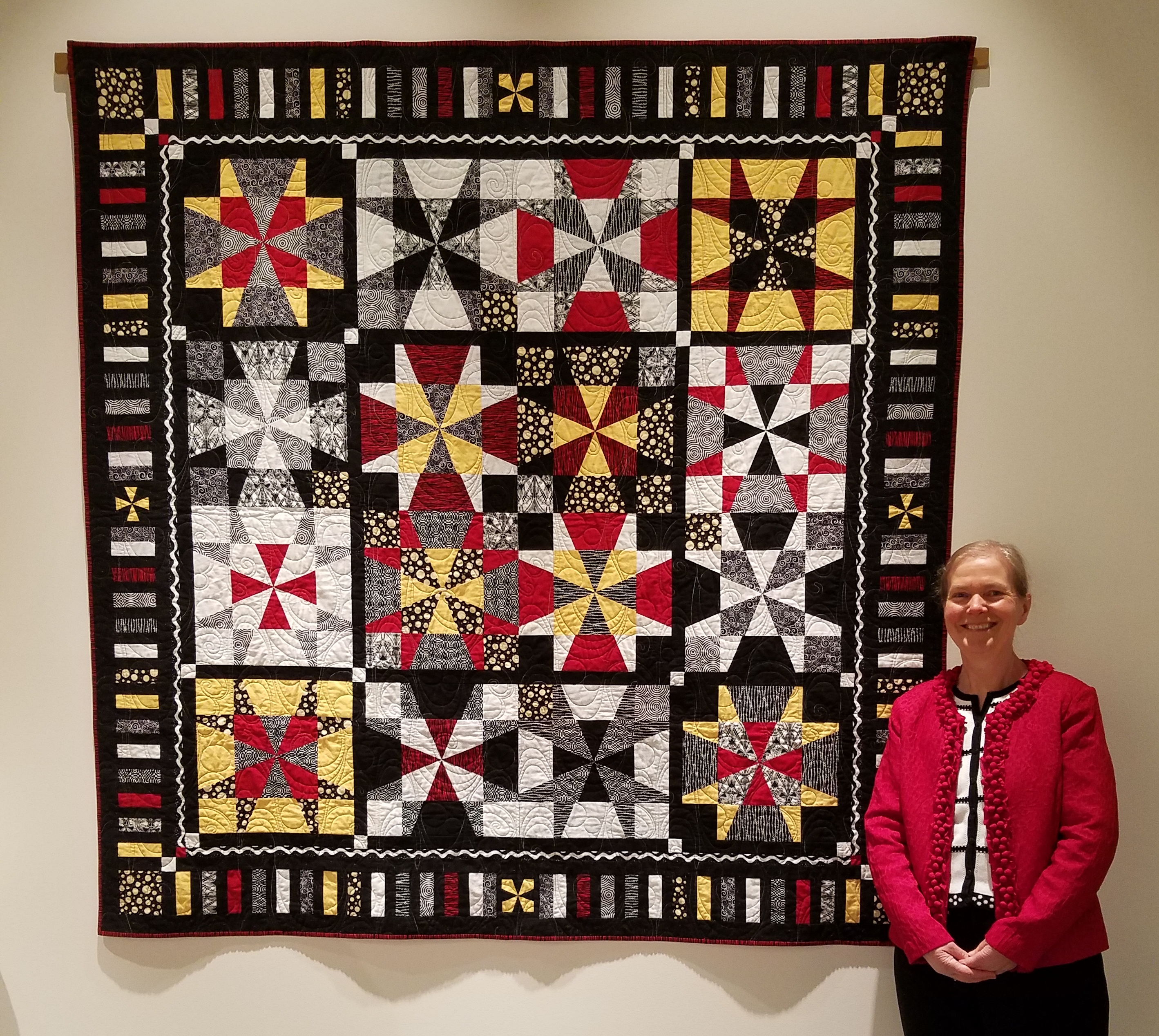 I feel honoured to be a participant. As a previous exhibitor at BIMA, I was invited to submit any works pertaining to the theme of "Home". Interpretation of the theme could be very loose. Two quilts were selected for Olympic College, and there will be more when the exhibit moves to the larger space in BIMA in March. I offered two bed quilts, one contemporary and one traditional: every home needs at least one bed with a quilt! They chose the contemporary one shown above, Retro-Radiation, made from my original Op-Art Kaleidoscope blocks and quilted by Wanda Rains. Here's a selection of some of the other pieces from a variety of artists. My second quilt and more of these will be posted in my blog next week. Curator, Greg Robinson, has as outstanding eye for placing different media together into a coherent and beautiful exhibit.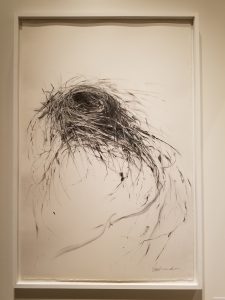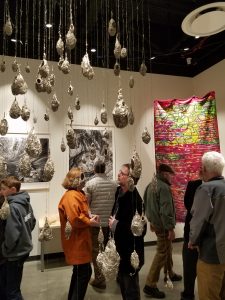 These are the nests. On the left, Fledged, by Kris Ekstrand in charcoal and mixed media. On the right, Nests, by Carla Grahn in hand formed and hand sewn nickel coated wire.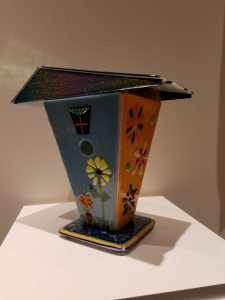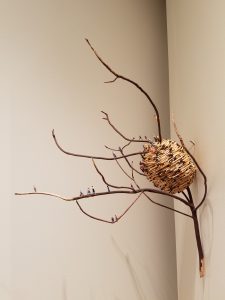 Here's Bird House, by Diane Bonciolini and Gregg Mesmer of Mesolini Glass: cast, slumped and fused glass work. On the right, Out on A Limb, by Karen Hackenberg looks like a home made by bees. Karen constructed this amazing piece from wooden matchsticks, a madrona branch and scale-model figures.