In early July, I was a member of the teaching faculty at the North Carolina Quilt Symposium hosted by the Asheville Quilters' Guild. 350 quilters were in attendance for the four days of events and classes from 17 teachers on the campus of the University of NC in Asheville. Their quilt show featured the work of the teachers and I've posted pictures of my contribution in an earlier blog. Here, I feature the incredible thread painted quilts of author and quilt artist Lea McComas from Colorado. Leah writes, "My work is representational with visual images that touch memory and emotion, forcing them to come forward in our consciousness for fresh analysis." Check out her website.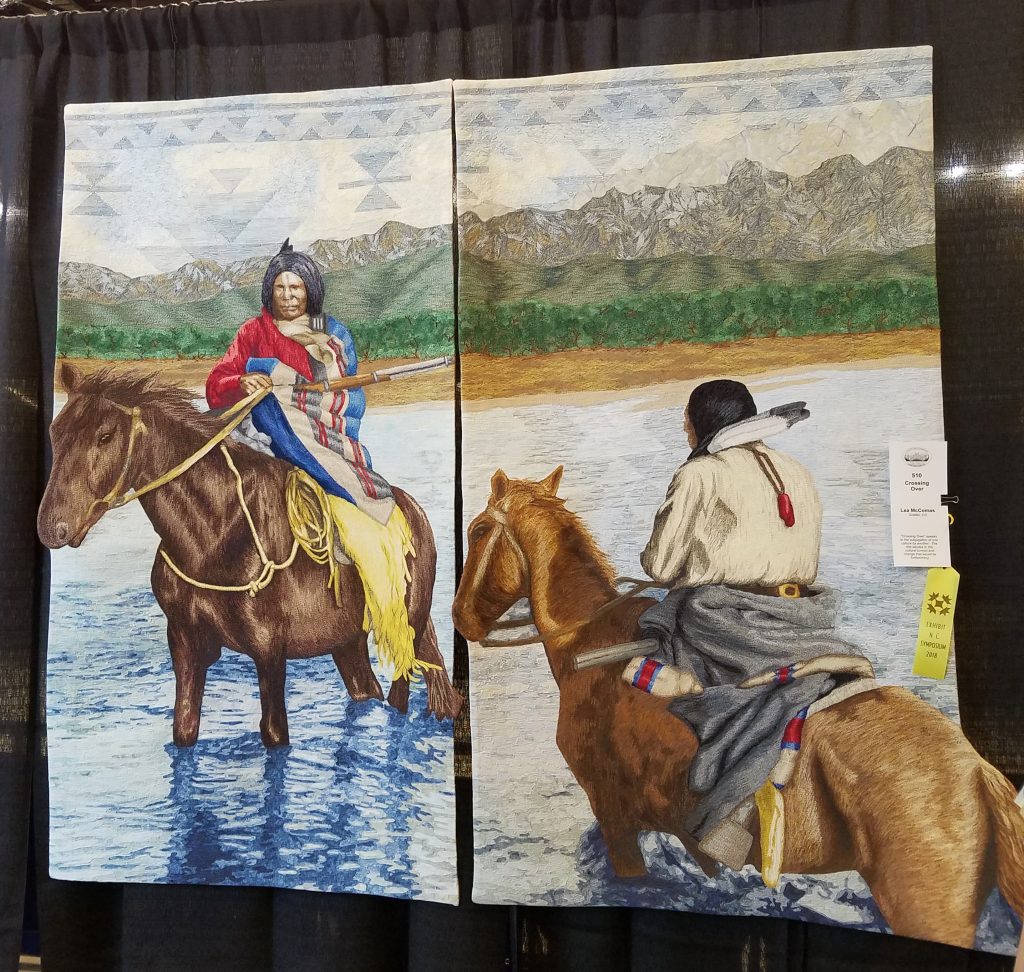 "Crossing over, speaks to the subjugation of one culture by another. The title alludes to the cultural turmoil and change that would be forthcoming." This is my favorite of Lea's quilts that was displayed. The incredible detail of thread painting on this pair of quilts bring the scene to life, and she is able to convey all the different textures, creating the figures and their clothing, horses, water and more. These amazing quilts have dimension, depth and richness.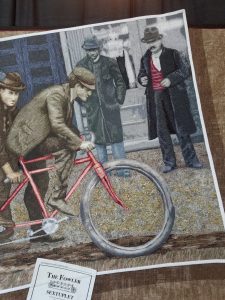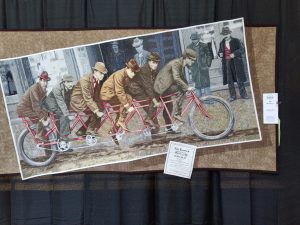 Bike Boys depicts cyclists on the The Fowler Sextuplet which was promoted at the Denver Cycle show in1896. The composition incorporates 91 fabrics in the fabric collage base, and was thread-painted with 114 threads, (approximately 9 miles of stitching!).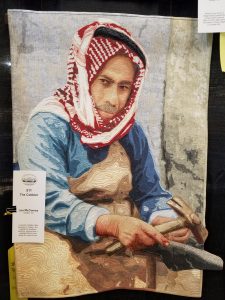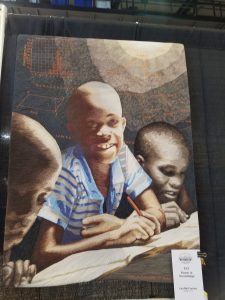 The Cobbler, is a portrait of a cobbler in Turkey. Power is Knowledge, shows African boys who live in a village without electricity. A solar lantern allows them to study after dark and education is their bridge to a better life.