Earlier this year, I spent time at Chestnut Hill Academy in Bellevue working with 5th Grade students to make two quilts. This blog features one, The Ocean, and my blog next week will feature the second, The Rainforest. In their science classes they were studying different habitats and each child selected an animal for detailed study. They made line drawings of their animals on 10″ quilt blocks and then spent 2-3 weeks hand embroidering.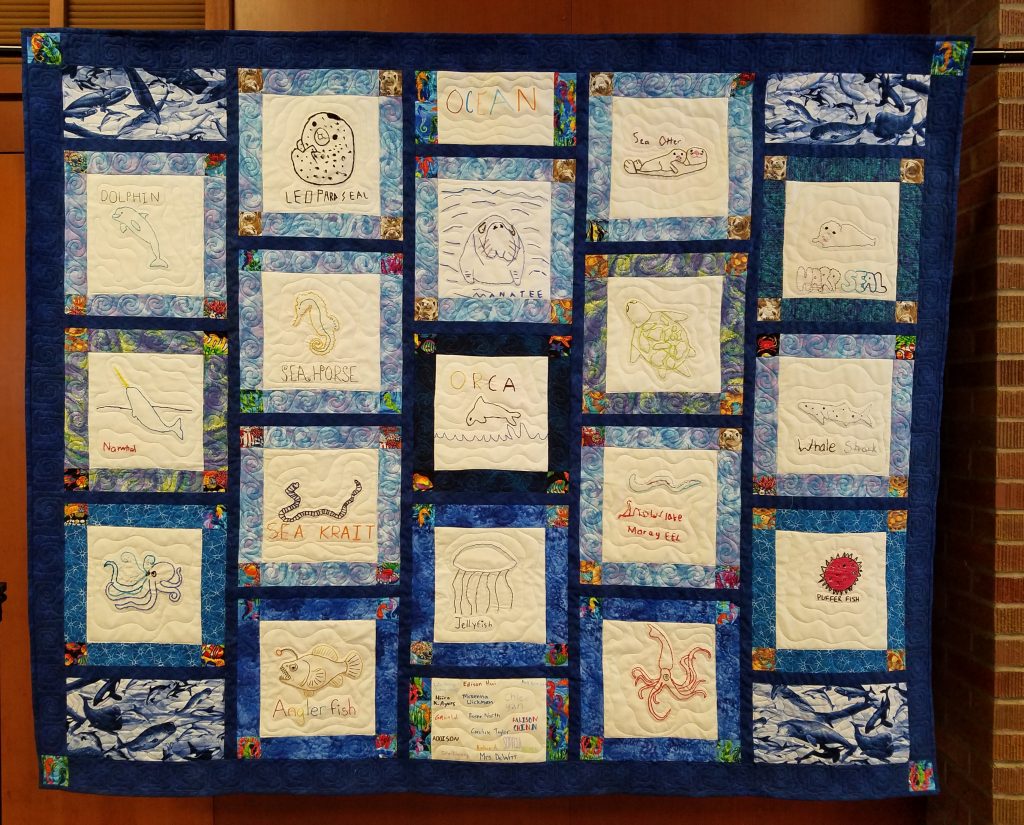 We were delighted with the results and the enthusiasm with which the kids embraced this project. The embroidery was challenging for some, but they all enjoyed it and persevered. When the blocks were completed, I took my sewing machine to school and worked individually with each child as they machine stitched the block frames. They were proud of their work and so were we. Here are a couple of detailed shots.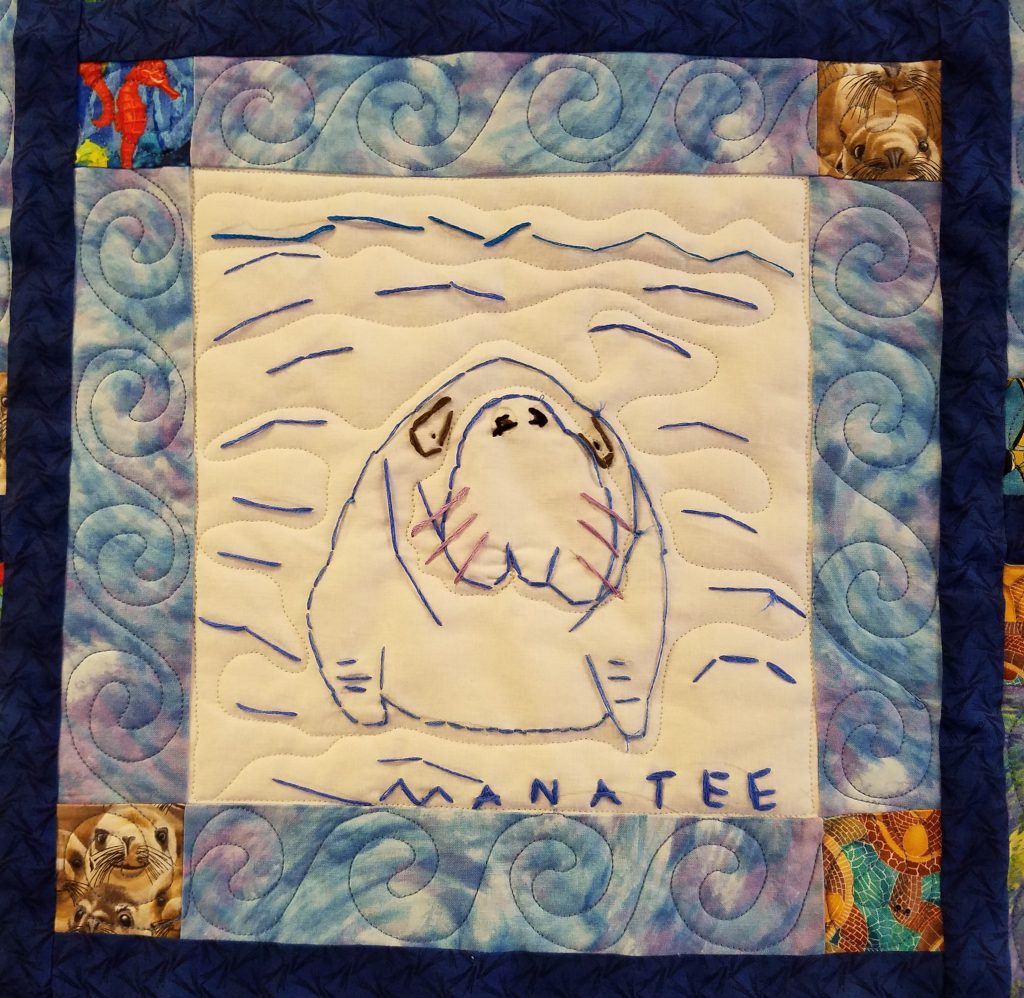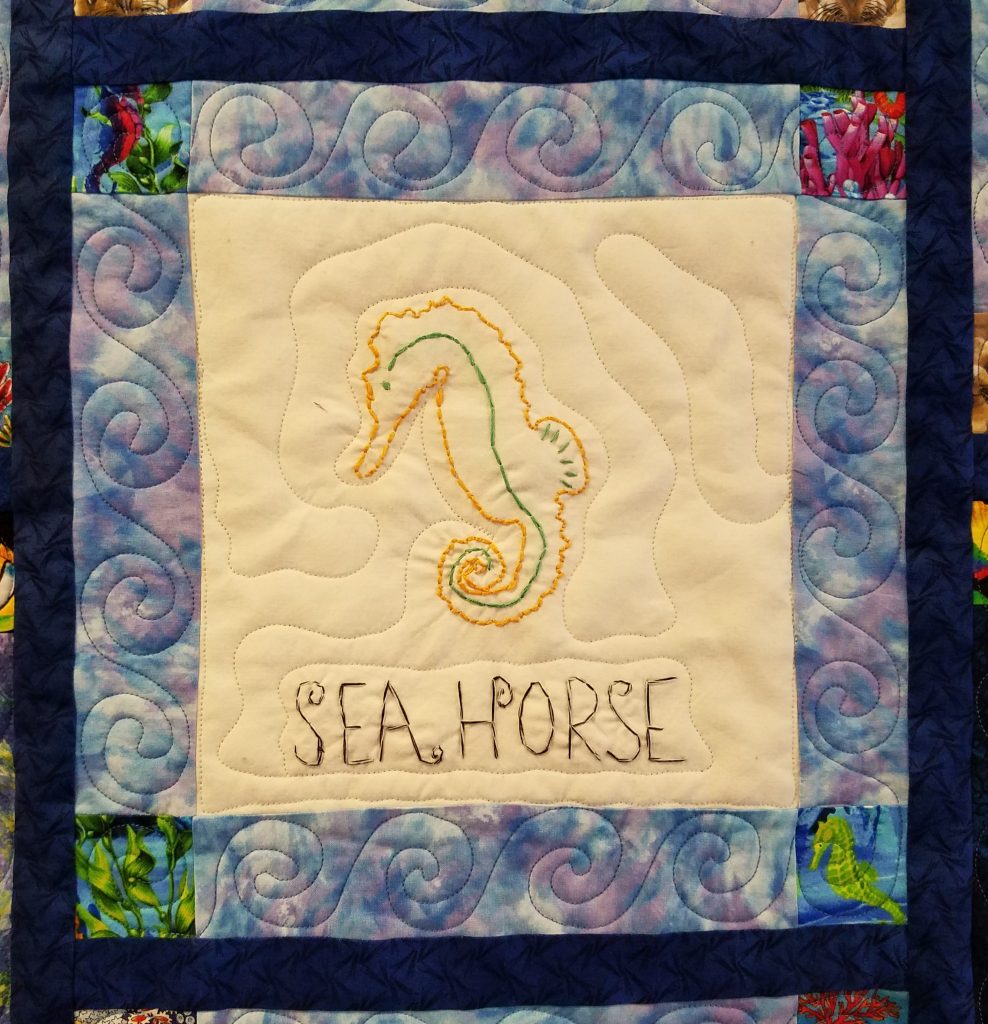 The children determined the block layout and decided to arrange it according the depth of ocean which each animal occupied, hence the surface dwellers are at the top of the quilt and the deeper dwellers at the bottom. I assembled the quilt top and Wanda Rains machine quilted it. The quilt was auctioned at a school fundraiser the proceeds of which go towards special projects and field trips to enhance the curriculum. The two quilts raised just over $5,000! For me, the educational value was enormous and the money generated at the auction was just the icing on the cake.