The response to my request for baby quilts for newborns in Mongolia has been fantastic and we have received over 100 quilts! I've been overwhelmed by the generosity and support of the quilting and my church communities for this project. Thank you to you all. Quilts have come not just from my local area, but from as far afield as CA,IL and OR. We've also received some crocheted baby blankets. Special thanks goes to Wanda Rains, who long-arm machine quilted 50 of the quilts. On Sunday we covered the pews at St. Barnabas Episcopal Church, Bainbridge Island, WA with quilts for our 8 a.m. and 10 a.m. services and the parishioners laid their hands on them for a special blessing. Everyone was delighted to see the quilts and the church looked especially beautiful.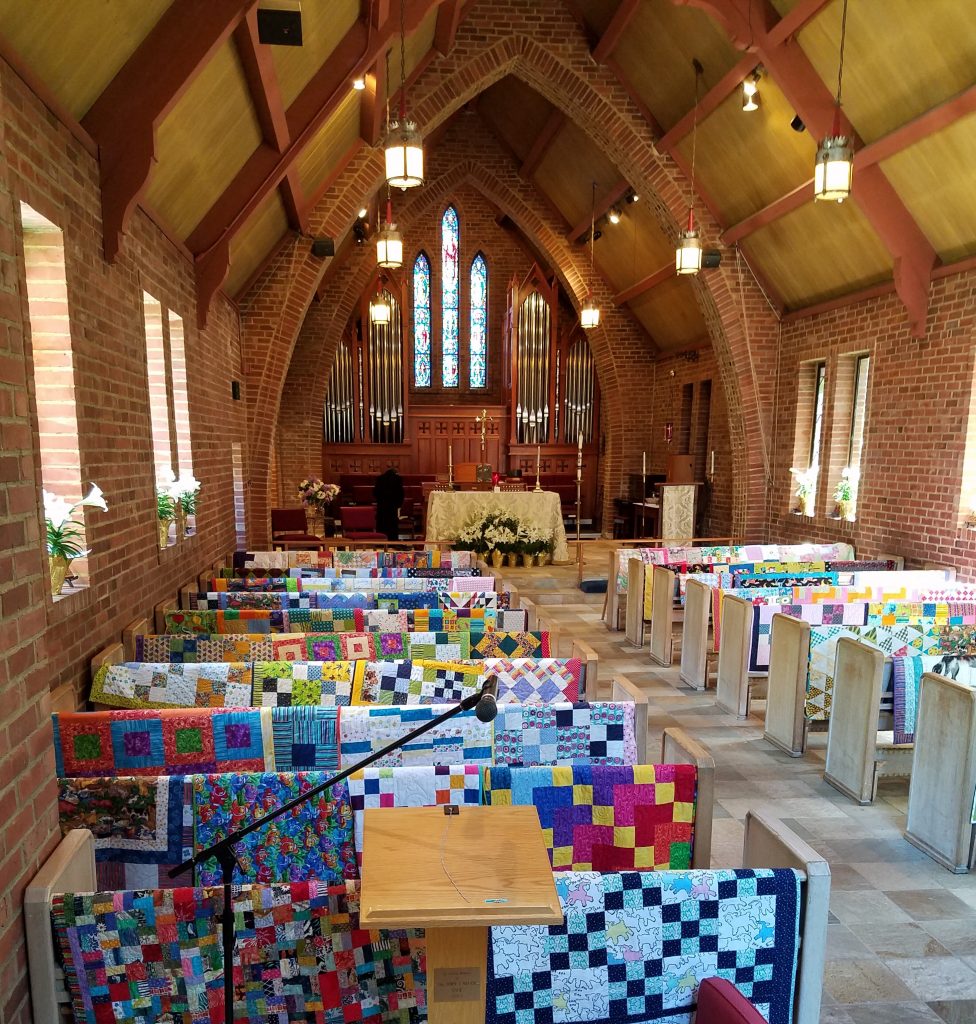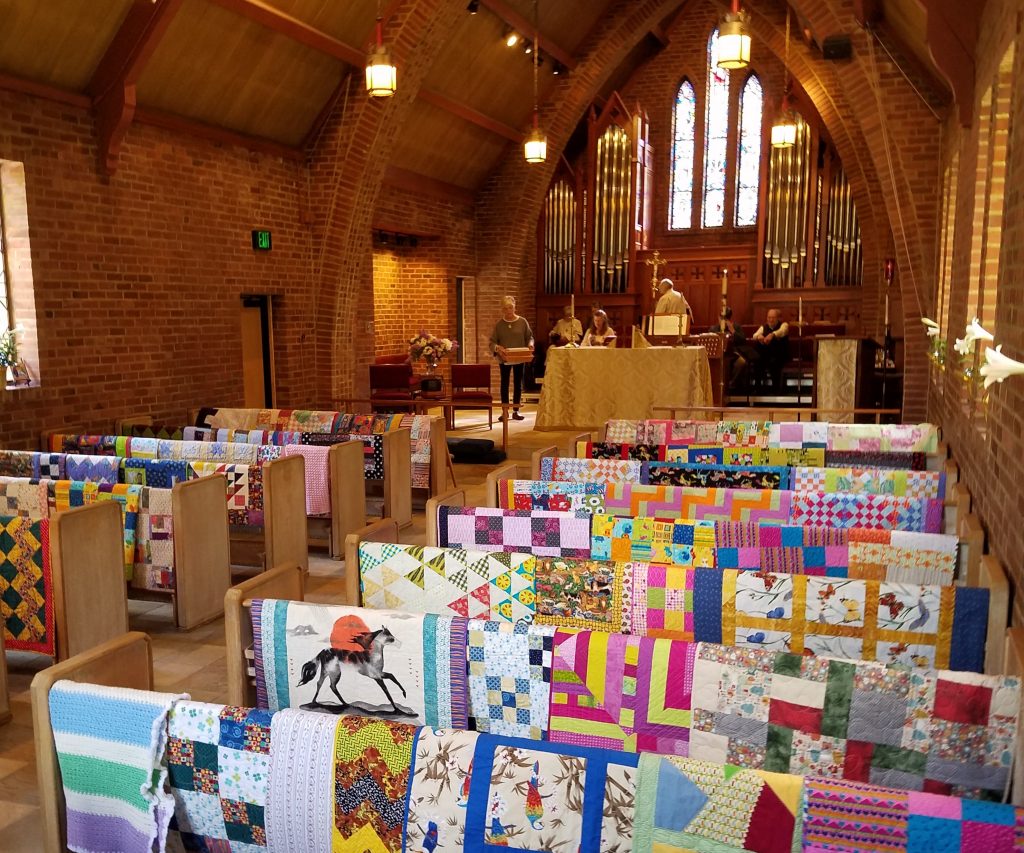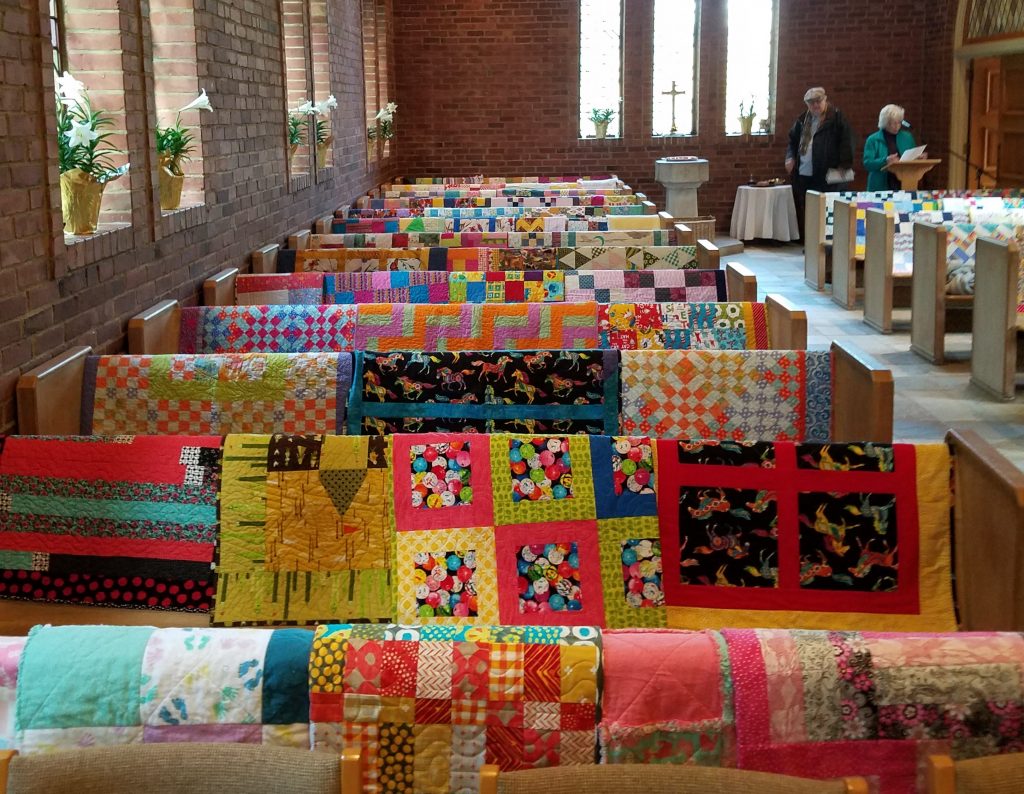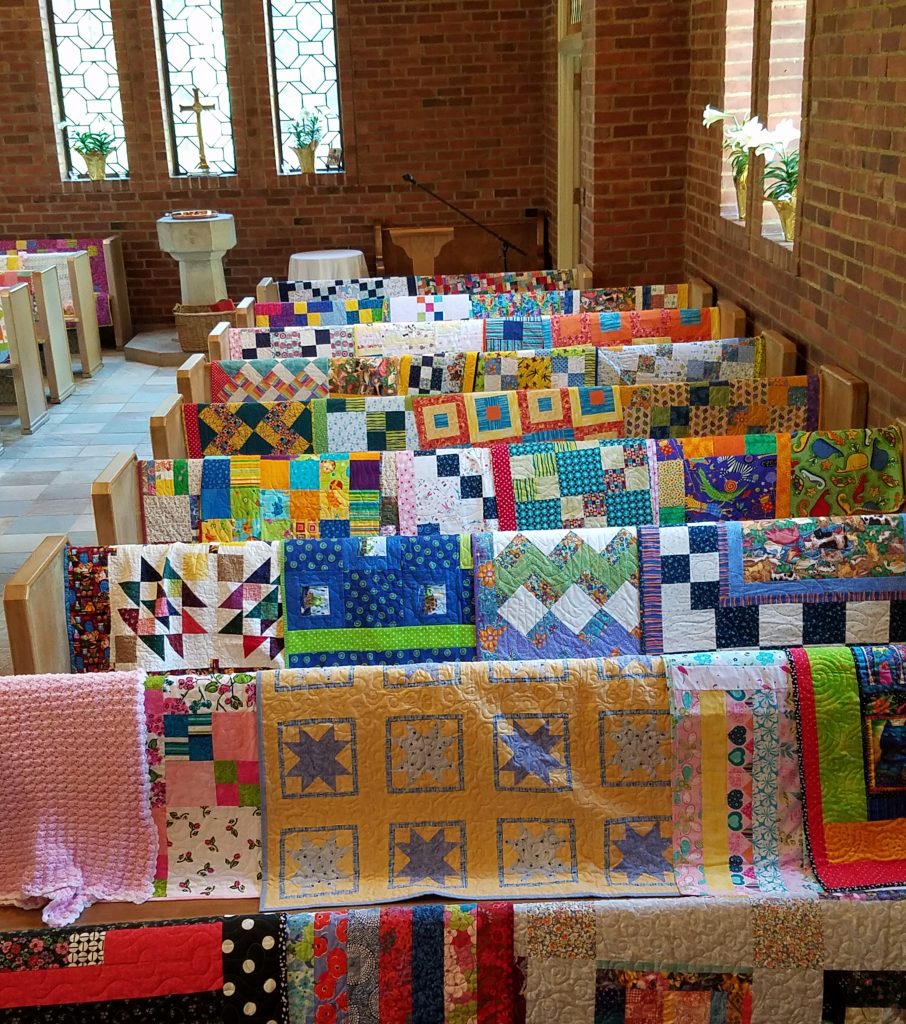 These quilts will be packed in boxes this week to be shipped in a container leaving for Mongolia next week, (6th May, 2019). They should arrive in early July. We will display them at the 3rd International Mongolian Quilt Show at the State Department Store in Ulaanbaatar on 1st-3rd August. This quilt show will celebrate the 15th Anniversary of the Mongolian Quilting Center. After the quilt show, we will travel in the Mongolian countryside and distribute the quilts to babies in rural hospitals.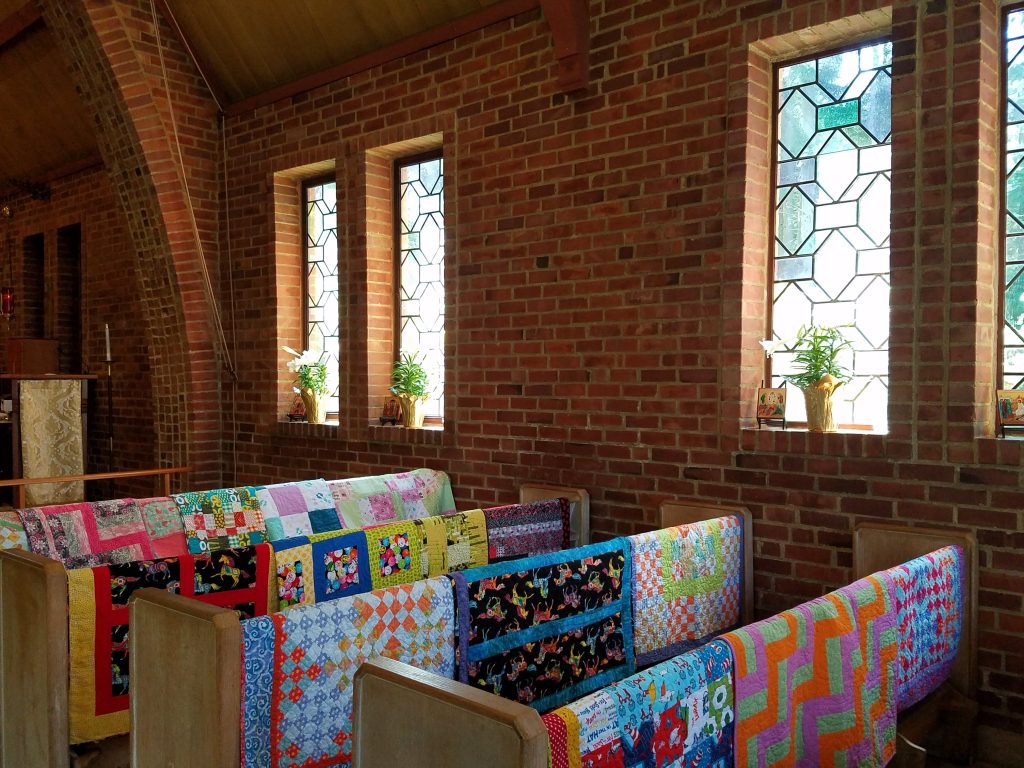 Baby quilts arriving here after tomorrow and before the end of June, will be carried in our suitcases when we go to Mongolia in July.