Our 33rd Kitsap Quilter's Guild Annual Quilt Show at the beginning of May was a great success with over 200 quilts on display. Selecting a small number of my favorites to share from the wide selection is always difficult. Brilliant Beauties of Joy pieced and quilted by Debi Snyder was absolutely stunning and glowed. Debi made this from a Jacqueline de Jonge pattern. This quilt won first place in the Individual Large Pieced category.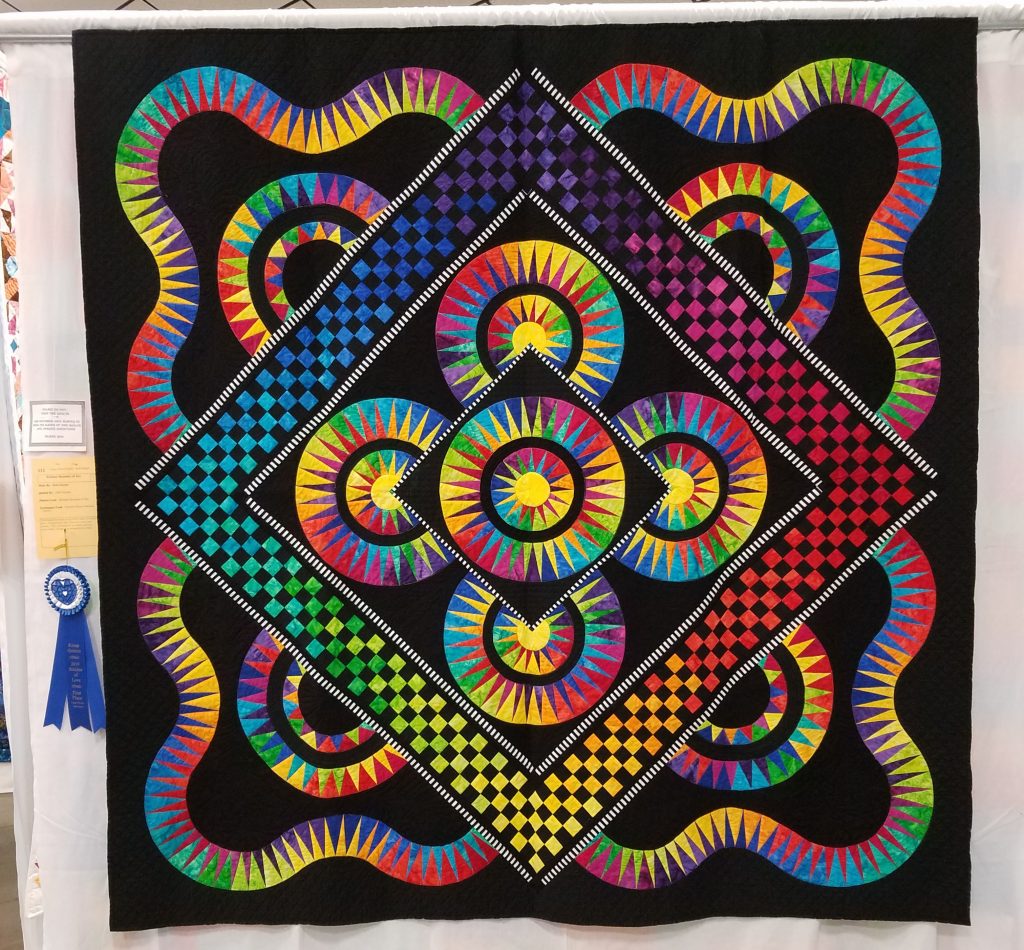 Debbie Flood made Montana Stars from a pattern by Bette Faries, and beautifully quilted by Marybeth O'Halloran.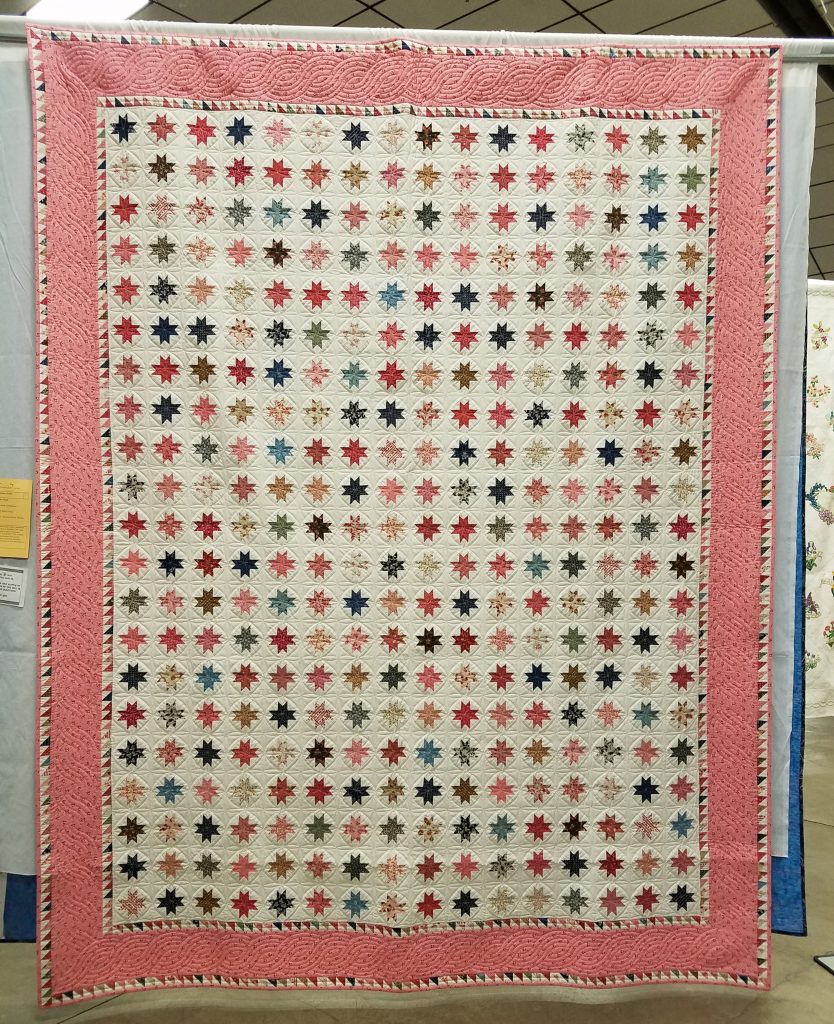 Debi purchased the pattern in a quilt shop in Bozeman, Montana and made most of the stars on yearly trips to Montana. There are 315 stars! The pink border with the delicate sawtooth triangles offset the center perfectly. The detailed shot shows Marybeth's exquisite quilting.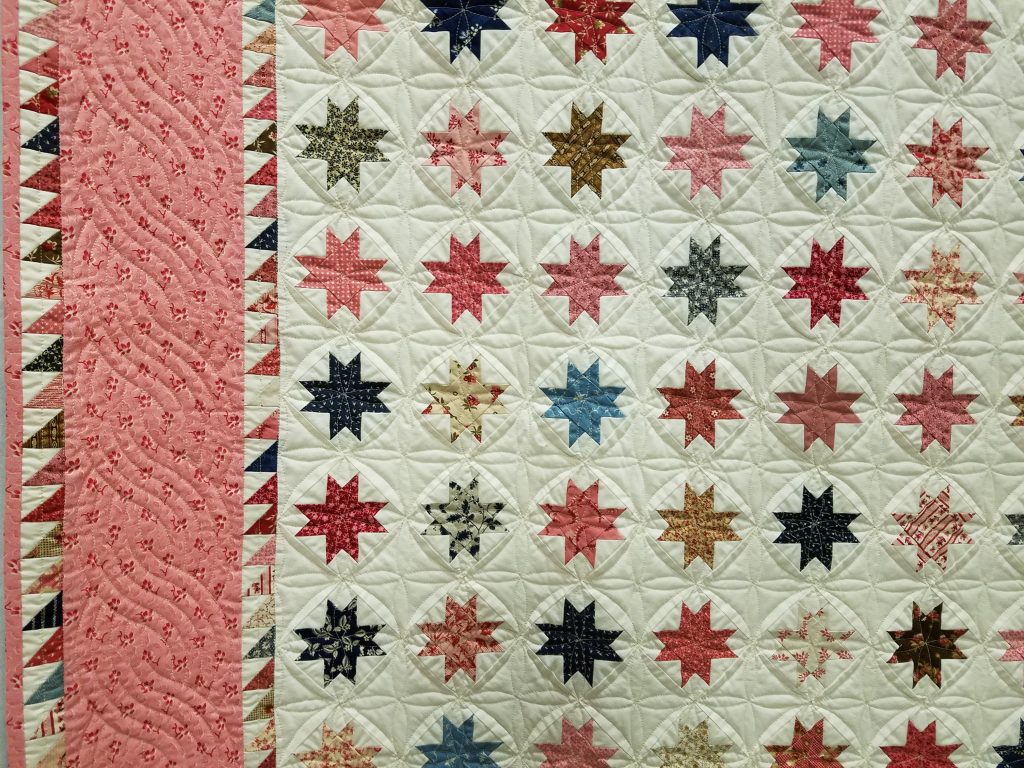 While I tend to gravitate towards the more traditionally based pieced quilts, I loved this pictorial dog quilt, Ty's a girl, made by Wanda Rains, using the photo pinned to the bottom right. Wanda so realistically captivated the spirit of her dog Ty. She did a five day class with instructor Susan Carlson in 2017 to learn collage and it took almost two years to complete the rendition. Everyone thinks Ty is a boy, hence the quilt title and pink nail polish.