In July, I spent time in Italy in the Piedmont area with friends who recently moved there from the US and we went to Tuscany together. My last night in Italy was spent at a B & B close to the airport, then I had a morning to explore Milan before flying to the UK. I caught an early bus into the city center of Milan and spent three and a half hours at the Duomo (Gothic cathedral), the Galleria and the Teatro alla Scala. What I saw was fantastic and very inspiring. The sheer scale of the Duomo was so impressing and it was majestic with its towering turrets, magnificent stone carvings and windows. The combination of angular shapes and smooth curves was fascinating, and I felt awed by the grandeur of it all. I'm sure that experiencing something like this influences me when I am designing quilts, even if it's in a very subtle way.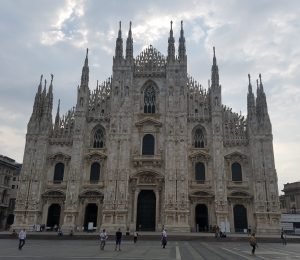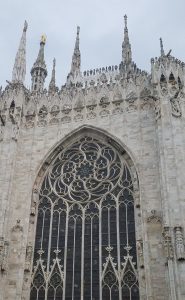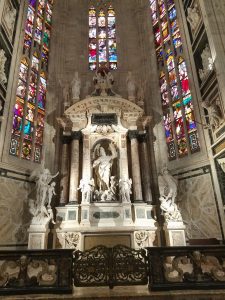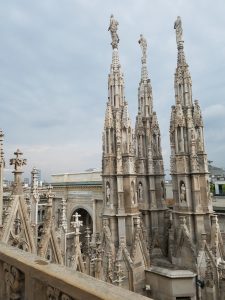 I climbed up to the roof top for amazing views of the skinny turrets, flying buttresses and the surrounding city.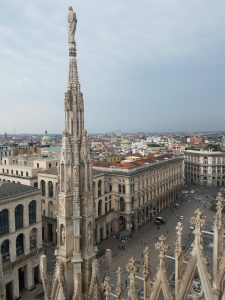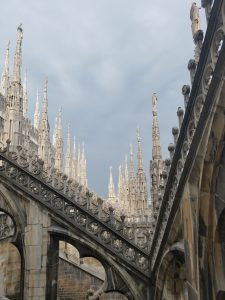 The Galleria was spectacular too with the arches, domed ceiling, decorated floors and fancy stores such as Gucci and Prada.