On the first weekend in December, we hosted a booth at Christmas in the Country, (a craft fair with several locations), at St. Barnabas Church, Bainbridge Island, to raise funds for the Mongolian Quilting Center. All the products were made by Mongolian women. As you can see, it was a colorful and inviting booth. I'm happy to report that we were very successful and raised $3,315.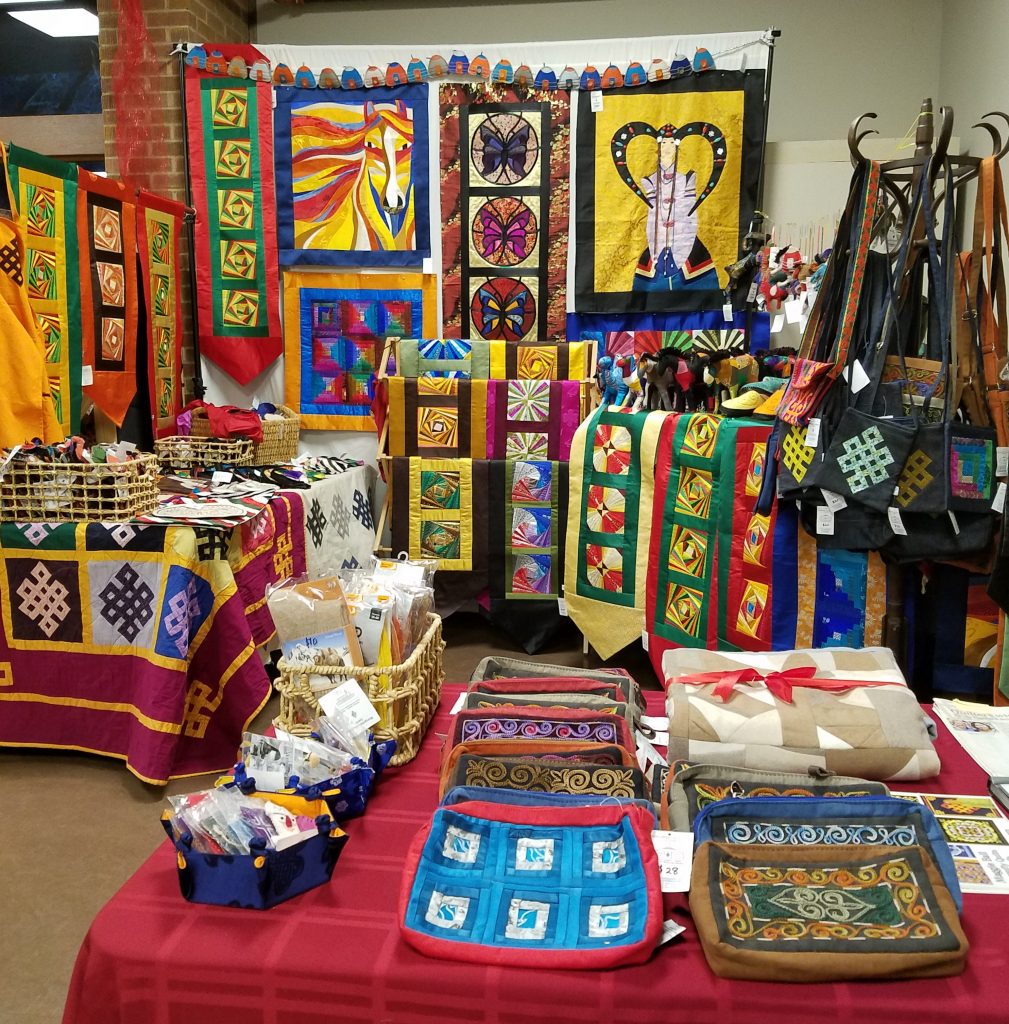 St. Barnabas Church is our generous host for the Mongolian Quilting Center non-profit in USA. They donate the book keeping costs, which means that 100% of the funds generated from the sale of products and donations, is sent to Mongolia to assist with the running costs of the Mongolian Quilting Center. The Center employs as many as 40 women who would be otherwise unemployed. Many of these women are disabled, or are care-givers for other family members young and old. For a variety of reasons they are unable to work at a regular job, so having the opportunity to do piece-work for the Quilting Center makes a huge difference to their quality of life. The Center also employs five part-time teachers, two designers, a manager, an accountant, three seamstresses and the Director, Selenge Tserendash.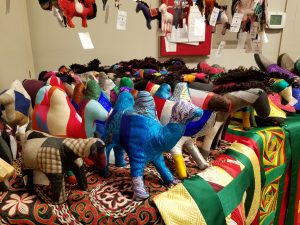 We sold many wonderful products such as patchwork horses, camels and goats made from scraps of cashmere and silk from the garment industry, felted slippers, hand-stitched animal ornaments, beautiful decorative silk table runners and wall hangings, as well as a variety of bags.The ger (yurt) grocery sacks were popular. These light weight, sturdy bags fold up and are zipped inside the ger. They are easy to carry in a purse, so that you always have an extra bag at the ready. So many of us keep bags in our cars and forget to take them into the store with us! Here's an easy solution. They come in a variety of colors.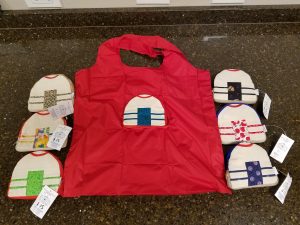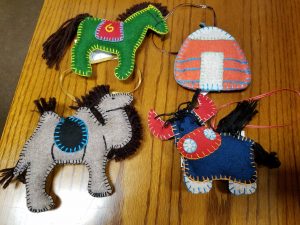 I'm so impressed with how Selenge Tserendash and the Mongolian women at the Center continue to develop new, high quality products. They are extremely creative and excellent seamstresses. Read more about this project on my website.