"Home" is a group exhibition featuring twenty-five artists from the Puget Sound Region. A few weeks ago I posted twice about this exhibit opening at Olympic College in Bremerton, and showed some of the work of the other artists. Now the exhibit has moved to the Bainbridge Island Museum of Art, where it will remain until June this year. The "Home" group exhibit was organized by a partnership between Olympic College, Bainbridge Island Museum of Art (BIMA) and Bainbridge Artisan Resource Network (BARN).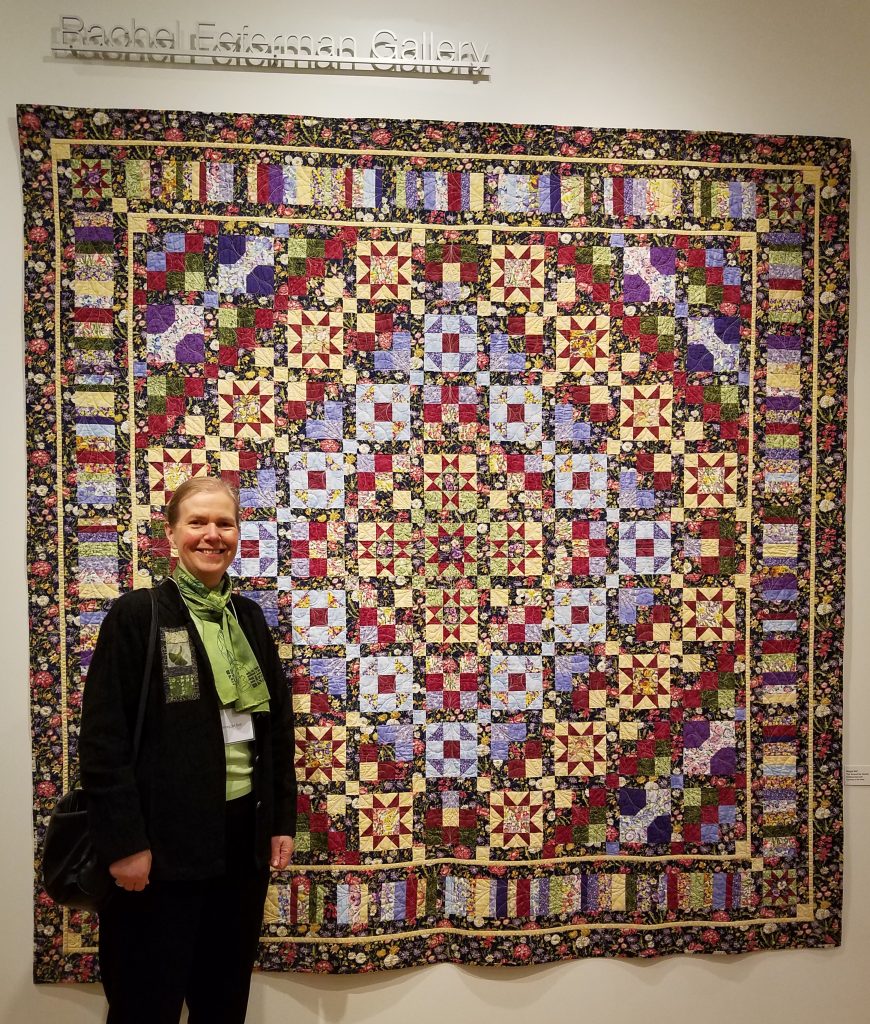 I feel honoured to be a participant. As a previous exhibitor at BIMA, I was invited to submit any works pertaining to the theme of "Home". Interpretation of the theme could be very loose. Two quilts were selected for BIMA. I offered two bed quilts, one contemporary and one traditional: every home needs at least one bed with a quilt! The contemporary one hung in the Bremerton show and BIMA selected this traditional one, Trip Around the Garden, which I designed and pieced. My good friend Wanda Rains machine quilted it beautifully on her long-arm machine. This quilt is featured in my book, Traditional Quilts with a Twist.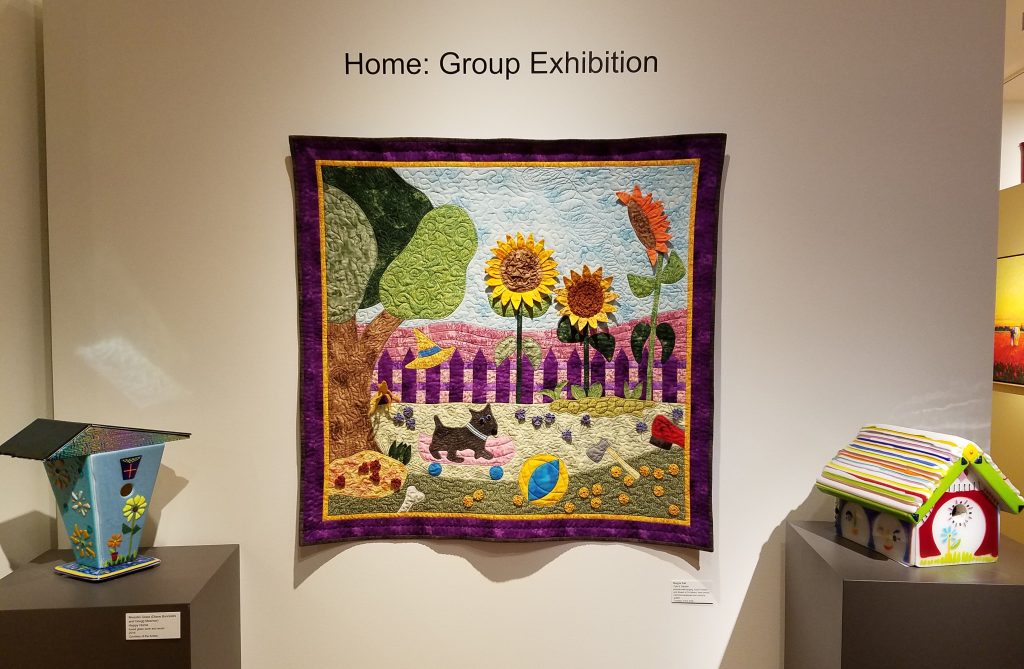 As for the Bremerton show, my other piece on exhibit is Toto's Garden, a decorative wall hanging for a child's bedroom. Toto's Garden, was made by me to be featured in a special exhibit, Quilts for the Young at Heart, at the Houston International Quilt Festival several years ago. The exhibit was sponsored by David Textiles Inc., who produced a Wizard of Oz line of fabrics and invited various quilters to use these to make Wizard of Oz themed quilts. I was invited by merit of my work teaching children to quilt and several kids made patchwork pillows and one made a lap quilt under my supervision. These all appeared, along with my offering, in the exhibit. Look closely to see the Cowardly Lion's tail, the Scarecrow's hat, Dorothy's shoe, the Tin-man's axe and the quilted tornado. This whimsical quilt was fun to make and rather atypical of my quilts which are not usually pictorial or applique. I like the way this quilt is paired with colorful glass fused bird houses in this exhibit.