During my recent teaching trip to Clark County Quilters in Vancouver, WA, I was fortunate to stay in the home of Sandi Miller. Sandi is a prolific quilter who teaches and enjoys trying a wide range of techniques. She has a beautiful home, made me very welcome and gave me a quilt show of her gorgeous work. Here's Sandi in her studio. I loved all the cubbies for storing her fabrics and the little shelf along the bottom which is the perfect size for spools of thread.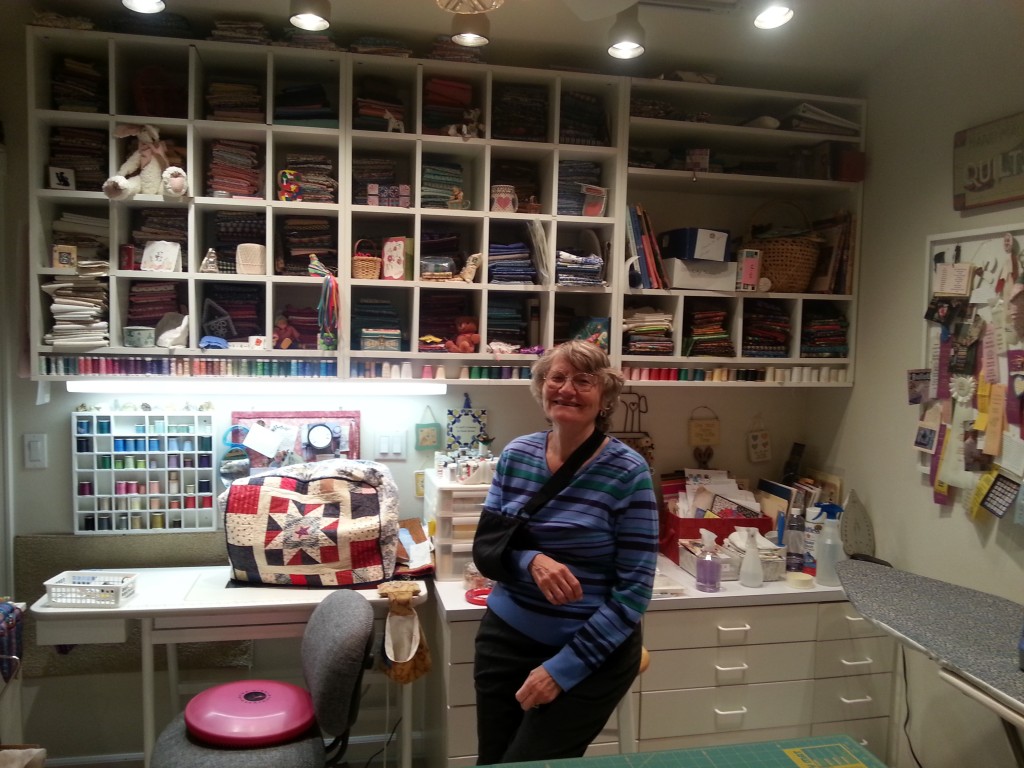 Sandi had an ingenious way of storing and displaying her wall hangings with several rods bearing quilts supported by the quarter-wheel bracket. Here's the bedroom in which I slept with a lovely Grandmother's Flower Garden quilt on the bed and a matching applique floral wall hanging.
This Flying Geese quilt with curved lines of geese and the black background caught my attention in Sandi's stack. Sandi's stunning floral quilt was begun in a Melinda Bula class. Thank you Sandi, for giving me permission to share.