The ballots were tallied and the awards for our quilt show last weekend were made at our guild meeting on Tuesday. I had to share the fantastic Viewers' Choice quilt with you. The quilt, Daddy's Home, was pieced and long-arm quilted by Marybeth O'Halloran.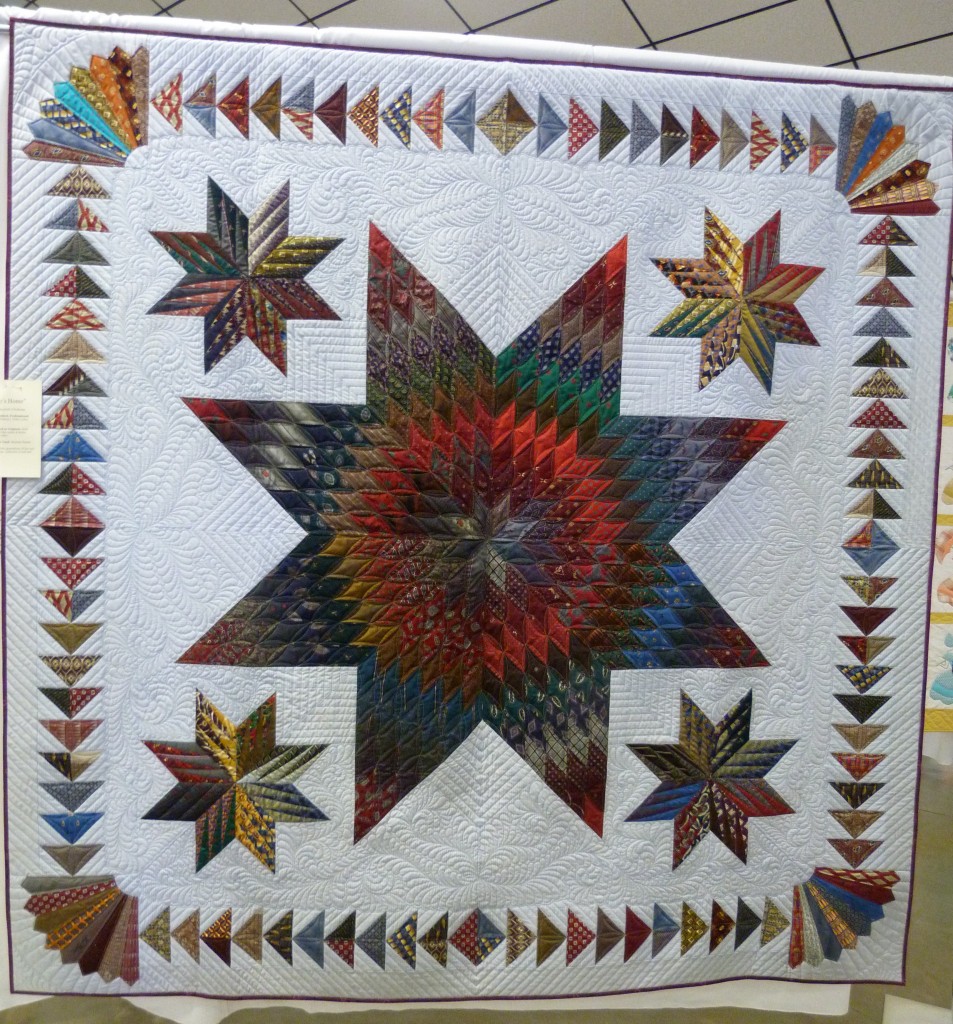 The center is a Lone Star and the four corner stars are made using a pattern by Karen Stone. Marybeth made this quilt for Jeff and Sena Harvey using three generations of men's silk ties and Italian shirting. Working with the ties was challenging especially on the corner stars. The silks added to the lush richness of this quilt and were well complemented by the beautiful quilting patterns.
Look at Marybeth's exquisite quilting. It's been fun to see her skills develop over the last few years and she keeps getting better and better! She runs a long-arm quilting business, White Lotus Quilting, on Bainbridge Island, WA and was our quilt show chairperson this year. Congratulations Marybeth, and thank you for sharing your outstanding talents!