I made this large Bargello block quilt for my nephew and there was almost a catastrophe.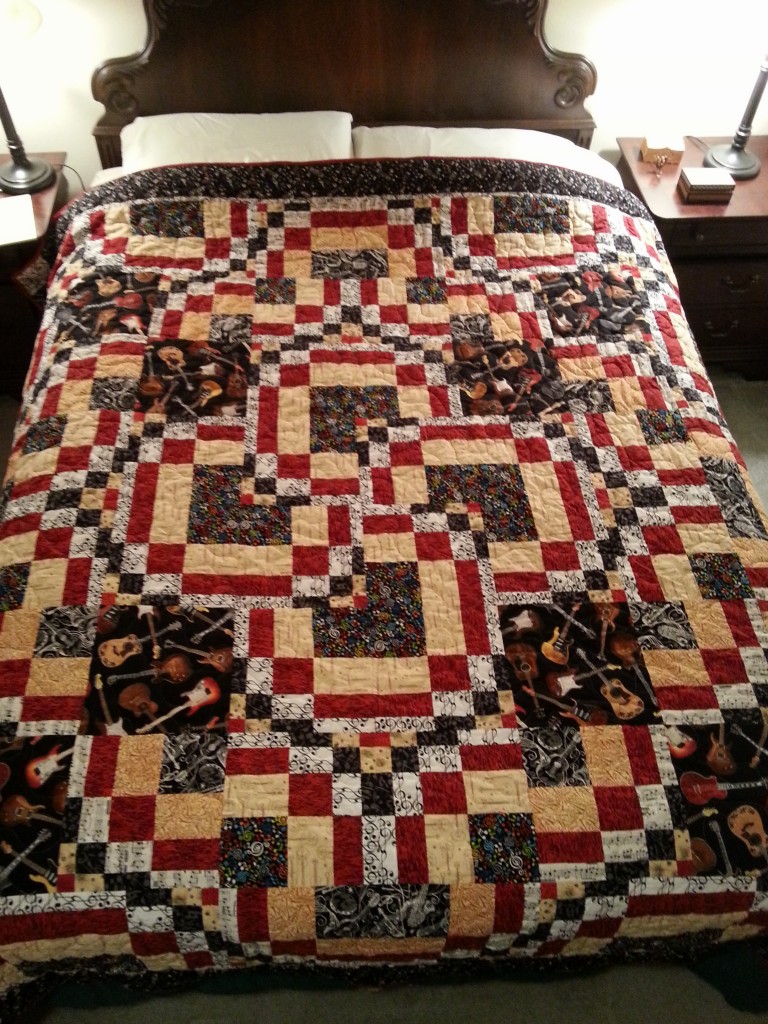 On my way to quilt it on my friend's long-arm quilting machine, my water bottle tipped and spilled slightly onto the quilt. When I got to my destination, I discovered to my horror that the red dye from the small red squares had bled. This should not have happened – all the fabrics were pre-washed before I pieced the quilt and the dyes should have been stable.
We dried the quilt top by ironing it and decided to go ahead and quilt it. After quilting and adding the binding, I washed the quilt. Color Catcher to the rescue!
The Color Catcher is a white sheet that goes into the washing machine with the laundry load. It traps the loose dyes that are released during the washing cycle. As you can see, it worked its magic when I washed the quilt. The red that had bled onto the surrounding fabrics was released and gathered up by the sheet, which changed color from white to dark pink. Color catchers come in boxes of 24 and are available at grocery stores.