I recently gave this bed quilt, Retro-Radiation, away to a friend who lost most of her belongings when her apartment caught fire a few weeks ago.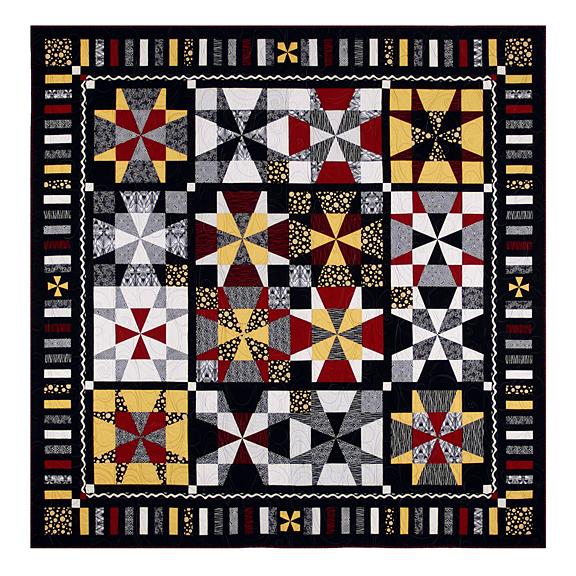 I gave her a choice of two quilts and I accurately predicted that this would be her pick. She loves the colors and since she is a piano tuner, the piano keys borders seemed most appropriate. Here you can see four of the 16 Op-Art Kaleidoscope blocks. These blocks are made using my template-free technique (see my video) which is very easy and fun. I have patterns available at my on-line store. Look closely to see the awesome long-arm quilting by Wanda Rains.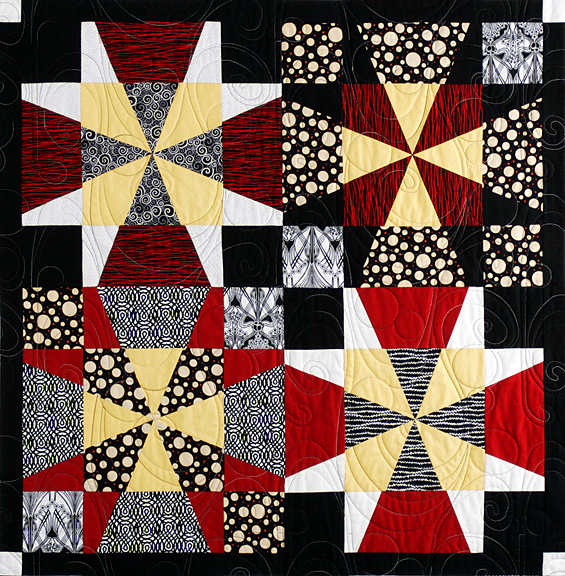 Below, the border is illustrated. The wavy line which looks like rickrack is a fussy-cut fabric. The piano keys border features all of the fabrics from the center field of the quilt. In the lower left corner, you can see the small Kaleidoscope block which is in the mid-point of the side. This looks like a radiation warning sign.