Our rescheduled 33rd annual Kitsap Quilters' Guild show the first weekend in May was a great success. We had a wonderful array of 200+ quilts and guild member, Vicki Adams was our featured artist. Here's Vicki in her lovely display area.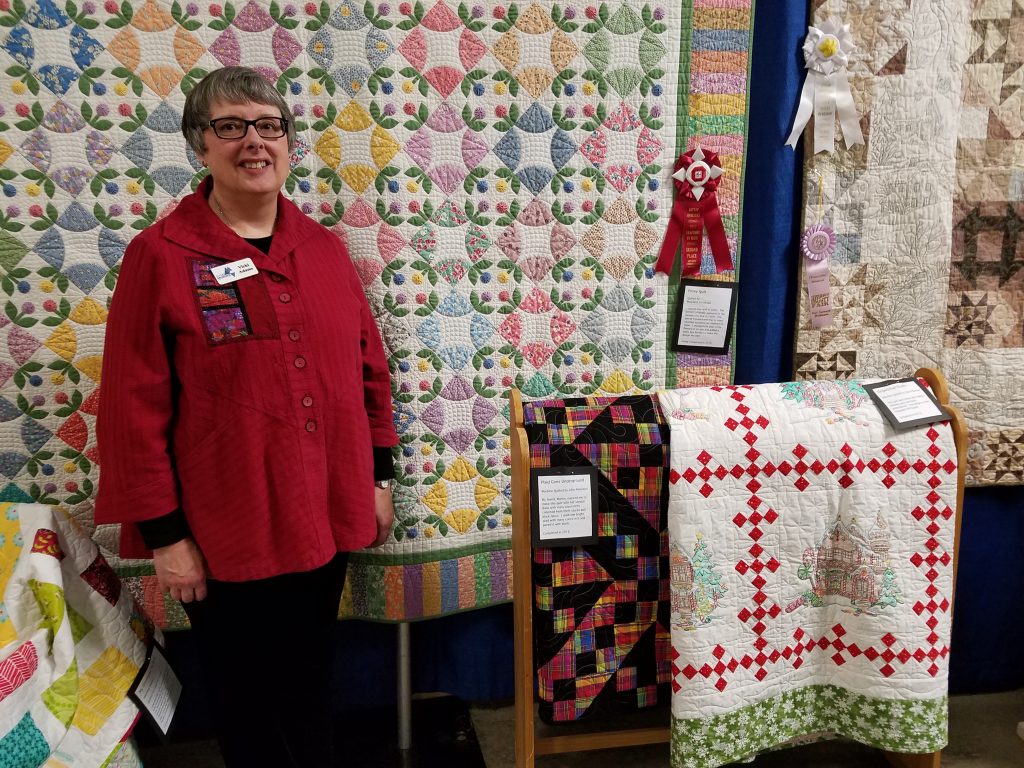 Vicki's immersion in fiber arts began at an early age. Her mother and grandmothers sewed, did embroidery and other handwork and Vicki took to it naturally completing her first embroidered piece at the age of five. She loves knitting, counted cross-stitch, clothing construction, and all kinds of embroidery. She began quilting in 1976 after she spotted a quilt at the local county fair and replicated her own version of it using all her fabric from her bottom dresser drawer. Since then her fabric stash has grown and she's always finding new techniques to try.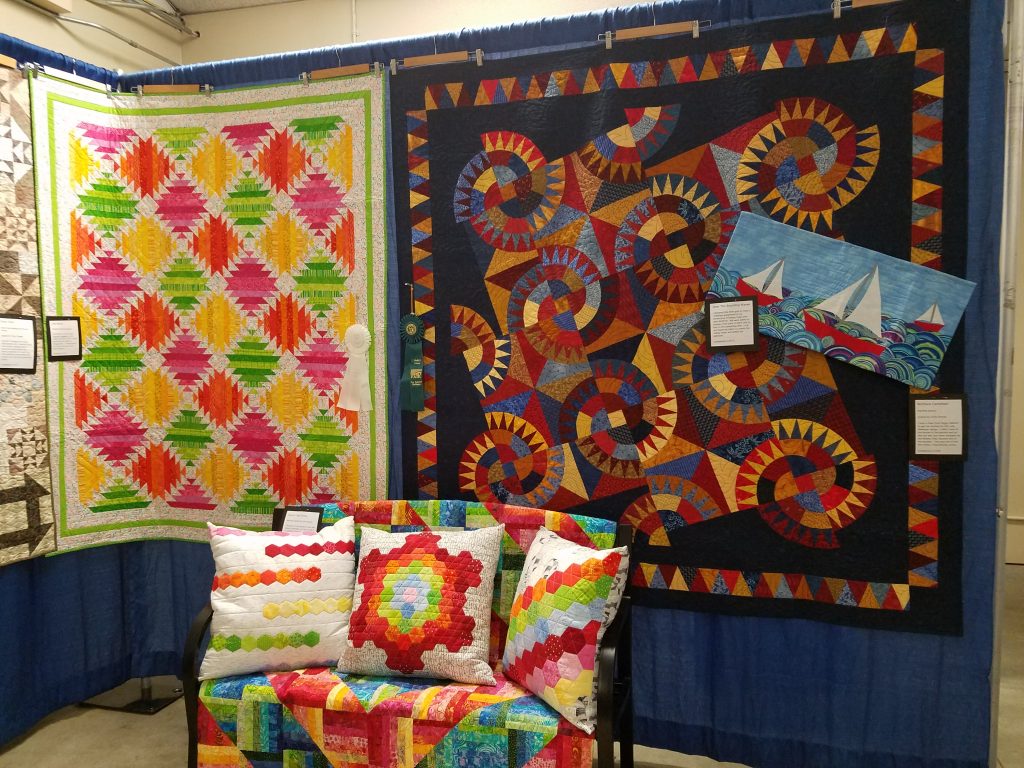 Vicki writes, " I love sharing my love of quilting and skills with others. One of my greatest joys is sewing baby and doll quilts for our guild's charity projects."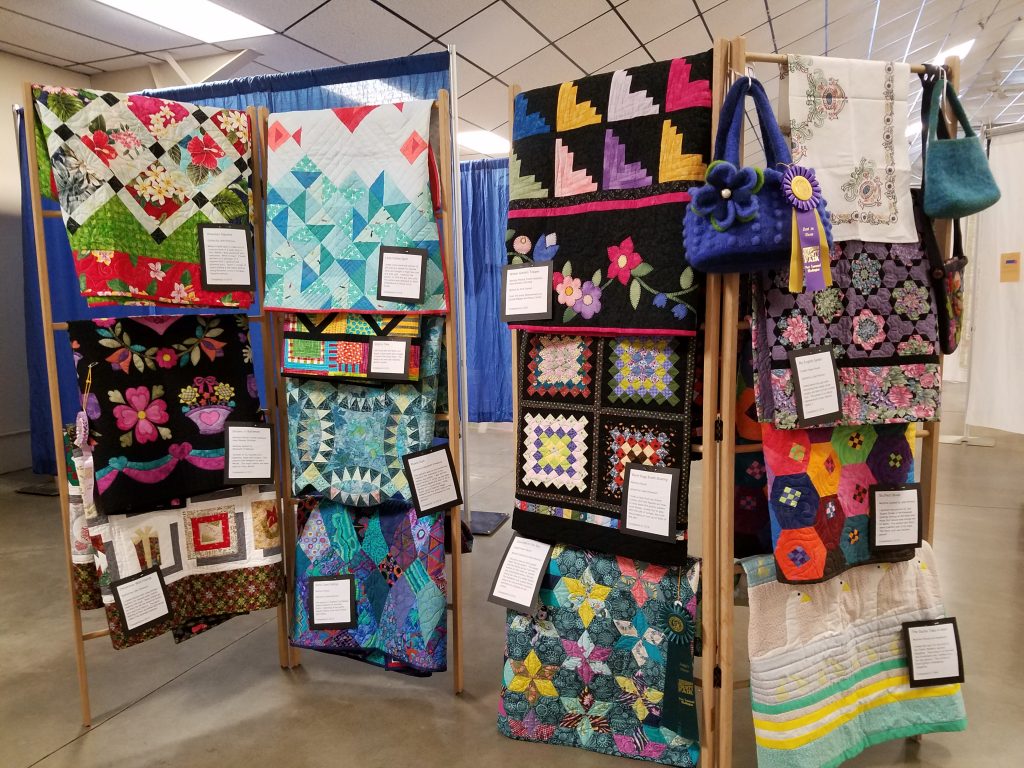 The two purses are knitted and then felted, including the large flower. Below is a gorgeous embroidered peacock, which was a project that Vicki inherited when is was barely begun. The detail is exquisite and her choice of frame is perfect for the piece.