At two of the quilt guilds where I lectured recently in the Houston area of Texas, nearby quilt guilds brought their raffle quilts to sell tickets and promote their guild activities. These quilts were gorgeous so I wanted to share them with you.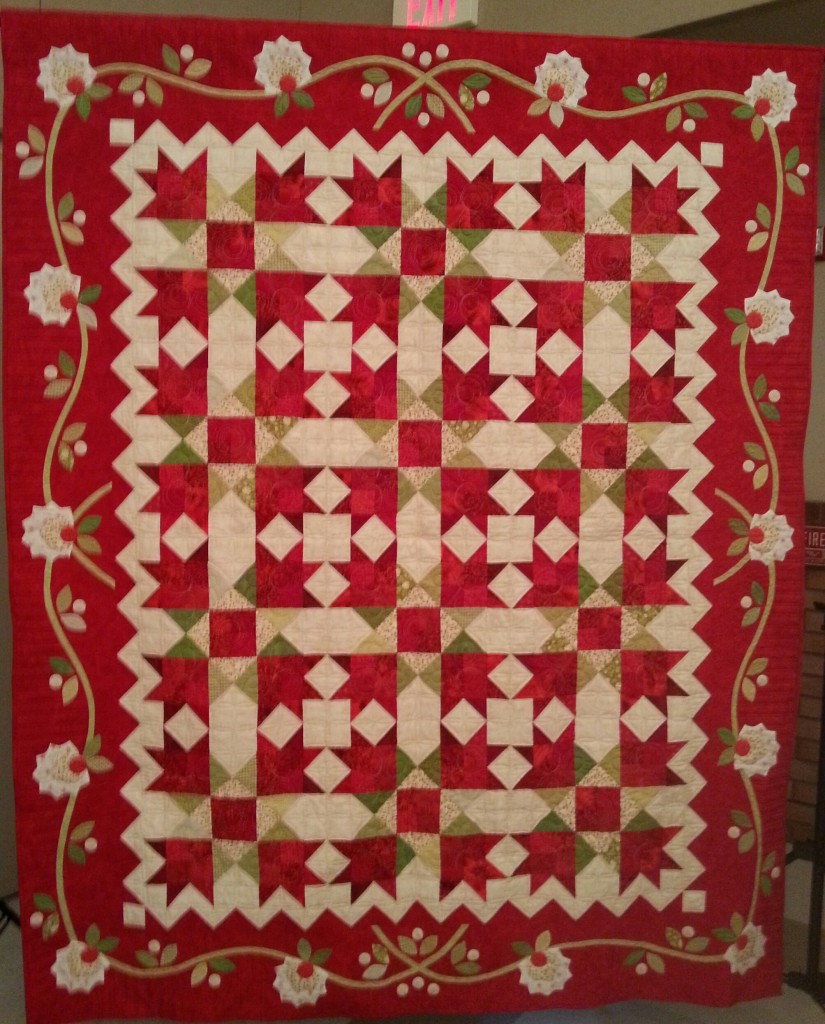 This stunning red quilt was presented by the Bay Area Quilt Guild. Pearl Anniversary, 68″ x 82″, was pieced, appliqued and quilted by Marcia Brenner and Melba Brenner. It is based on the design "Robin's Roost" by Cyndi Walker of Stitch Studio, found in Pretty Patchwork Quilt, Traditional Patterns with Applique Accents, published by Martingale & Company. The guild's biennial quilt show, entitled Through the Years, 1985-2015, is coming up soon on April 10th and 11th in Pearland. If you are in the area, it promises to be a great show and not to be missed.
See the blog next week for the second raffle quilt.