My last few blogs have been about the Sew Expo in Puyallup. My main splurge there was at the Bo-Nash booth, where I purchased an IronSlide Ironing Board Cover and an IronSlide Iron Shoe. Here, I'll show you the iron shoe. See my blog from last week for the ironing board cover.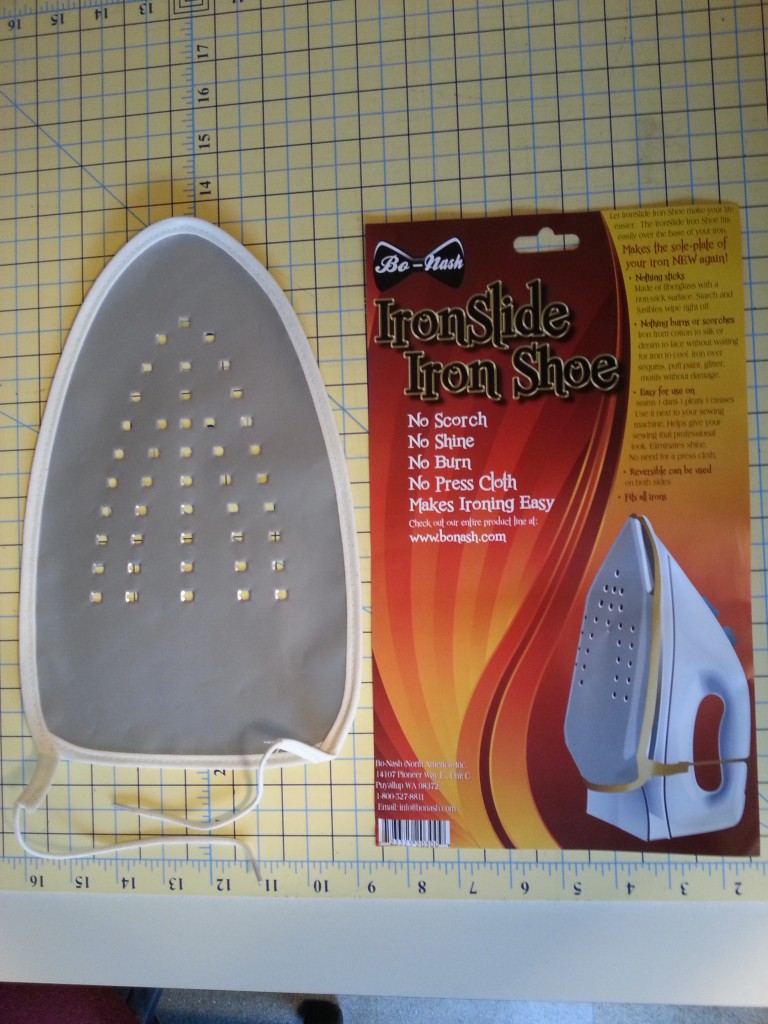 The IronSlide Iron Shoe is made of fiberglass with a non-stick surface. Starch and fusibles may be wiped off easily. Apparently, nothing will burn and you can iron over things like glitter, puff-paint and sequins without damaging them. You can also dispense with pressing clothes. It fits most sizes of iron. Simply pull on the draw strings and tie for a nice snug fit.
I was concerned about losing the sharp point on my iron, but this doesn't seem to present a problem when I want to iron seams open and has not been an issue. One thing I have noticed when ironing my quilting fabric, is that it tends to create static electricity. The fabric then clings a bit to the ironing board. As far as ironing efficiency goes, this in combination with the ironing board cover seem to have made a difference and everything is working nicely.