Here on Bainbridge Island, we recently celebrated our 4th Annual Quilt Festival with 190 quilts hanging outdoors for the day, colorfully adorning our main street. This event is sponsored by the Bainbridge Island Modern Quilt Guild and Esther's Fabrics. See my previous two blogs for more pictures. These two quilts were hanging next to each other and I was immediately struck by the difference it makes using a light or a dark background. The same fabrics are used in both quilts, but they are highlighted in different ways. My personal preference is for the one on the left with the white sashing. I think that this features the variety of fabrics best. The one with blue sashing is too blue for me. I always advise my students to include either white or black if they are using a monochromatic fabric selection. In this case, there is enough white in the fabric rectangles that the quilt is still successful.
They were both made by Jo King and quilted by Sue Lohse. The one with the white sashing is called Under the Sea, and the other is Deeper Under the Sea. Jo made these quilts for her grandsons and included many underwater, sea life and boating fabrics. The quilt shown below, with black and white sashing is stunning.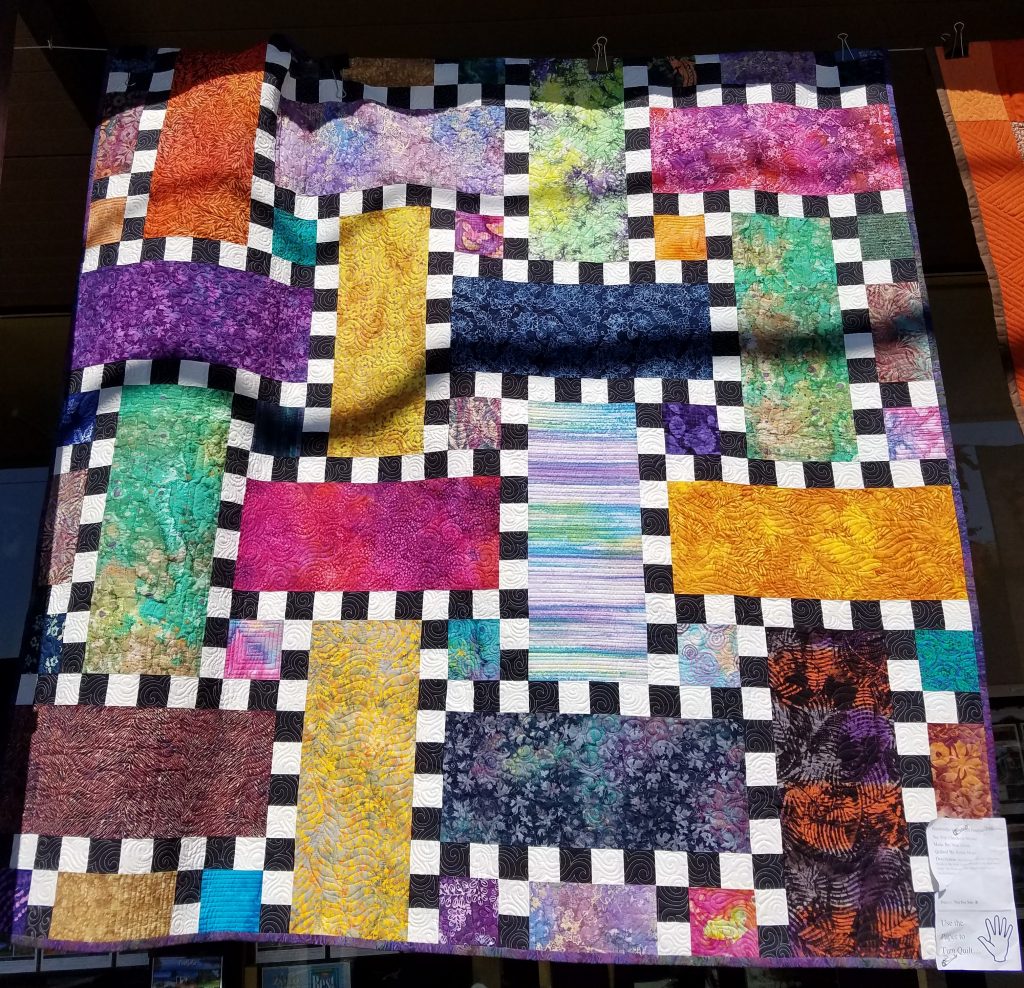 Checkers Anyone, was made by Stan Green and quilted by Krista Moser. The lovely batik fabrics are well presented with the black and white sashing keeping them separated. The colors are intensified. Without this sashing the batiks would merge and the quilt would not be nearly so rich-looking. The checkers form their own interesting pattern too and help to produce the woven effect on the quilt.