As a quilt teacher, I sometimes receive e-mails from people wanting to promote their new products. Maureen Lasslett, maker of the FabGrab sandboard, contacting me offering to send me this 3 in 1 no-slip fabric grabbing tool and asking for critical feedback. Maureen is a former quilt shop owner (2001-2011), quilting and sewing teacher, and the current co-owner of a sewing machine resource center in her home state of New Jersey. When she had her quilt shop, one of the more popular products that she offered her customers was a sand board, used for holding fabric patches in place while tracing template outlines, sewing and cutting lines. Clover and Dritz both carried their own version of this very useful tool, but no longer produce them. Maureen felt that this was a product that should be readily available for quilters, so she designed her own and it is now in the market place. Here's her website.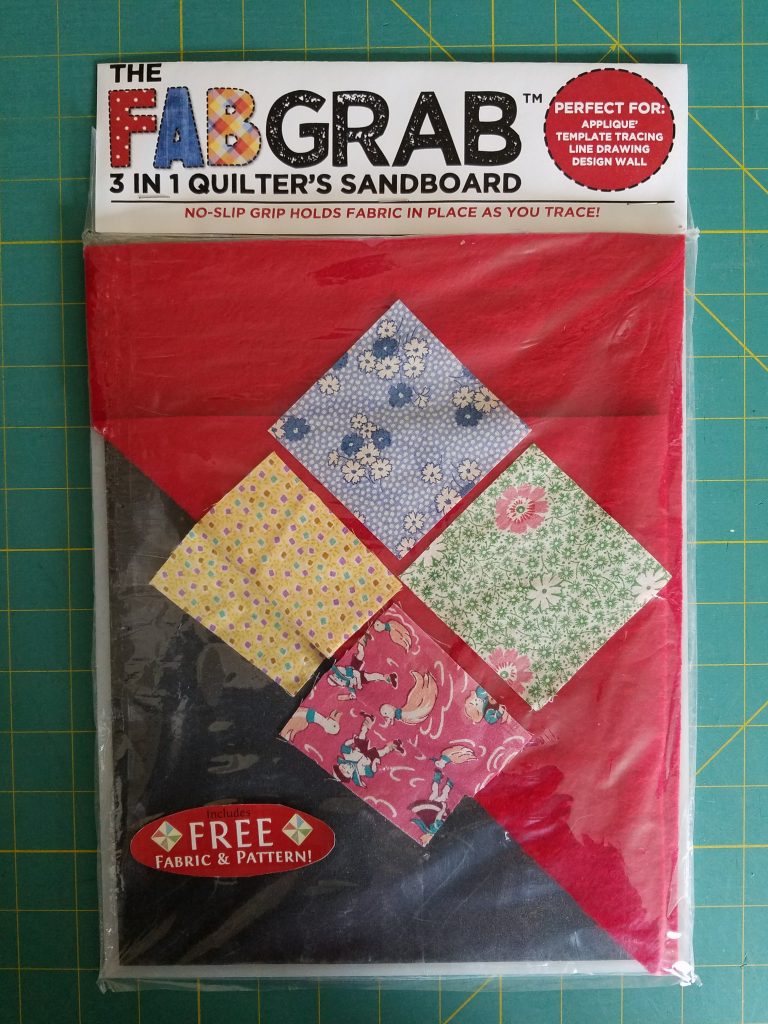 Don't be put off by the rather dated-looking packaging. This is a great tool with three surfaces for use in a variety of quilt-making techniques: the sandy textured surface holds fabric firmly in place for ease in marking and tracing, the felt surface may be used for a mini design wall for small pieces and applique, and the white acrylic surface on back provides a smooth area for writing and tracing. I particularly like the sand board and am already using this frequently. The size, 8-1/2″ x 11″, is convenient to use and to transport. I have no reservations in recommending this product.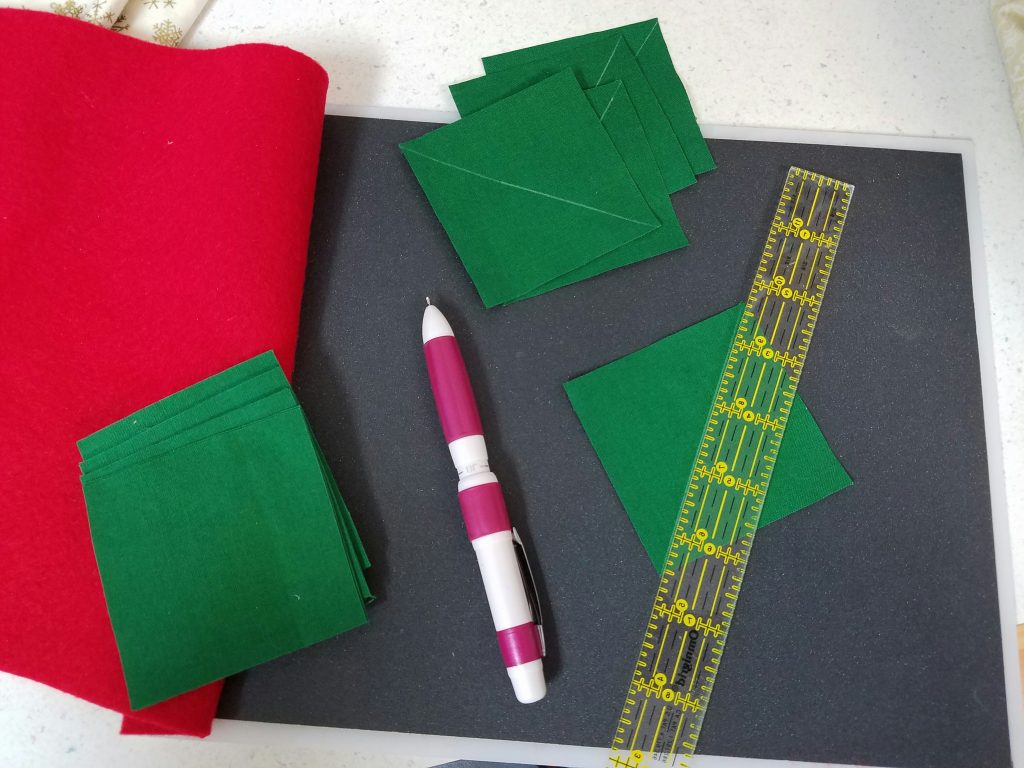 Maureen is working on improving the packaging and will be removing the gimmick of the free fabric squares and pincushion pattern. On the updated versions, you may also find a different color of felt for the mini-work wall. Give it a go!