I've recently completed a quilt that I've been working on for a few months, just in time to take it to Italy to give as a gift for dear friends who moved there in April. I'm so excited about going to visit them and the quilt is a surprise. By the time this blog posts, I will be in Italy. This busy design includes very personalized fabric choices. Anne is an accomplished musician and Denise is an electrical engineer. There's beer for Denise and prosecco for Anne. The grand pianos and piano keys are a major feature along with the flowers for these avid gardeners.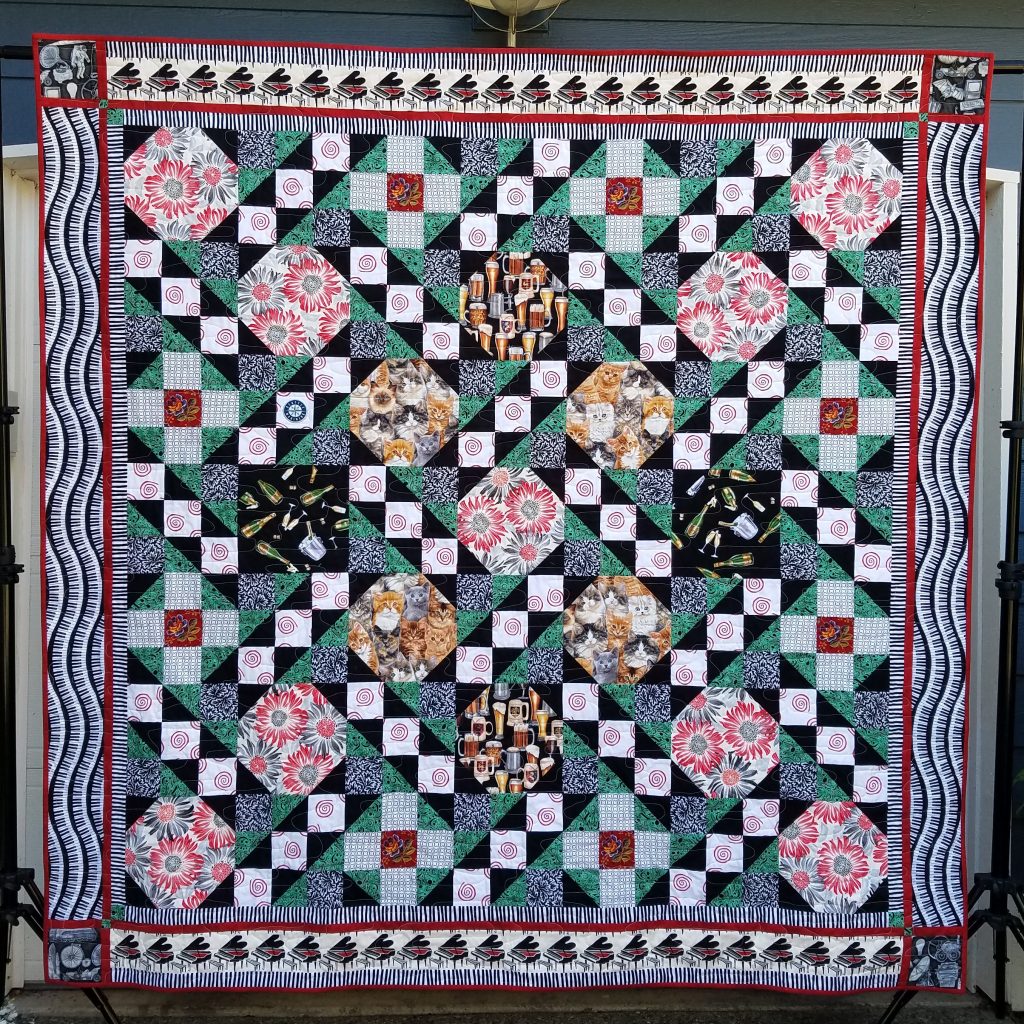 The large flowers are the new ones in Italy, (Anne and Denise and the flowers they will plant) and the small classical flowers are the Italian ones. Here's a closer shot for more details. They love cats and have one which traveled with them from US to Italy. After completing the quilt, I realized that I omitted any reference to their sporting allegiances, so I added the Seattle Mariners compass, appliqued on and visible close to the center of this picture. The Seattle Seahawks label appears on the back of the quilt (see below).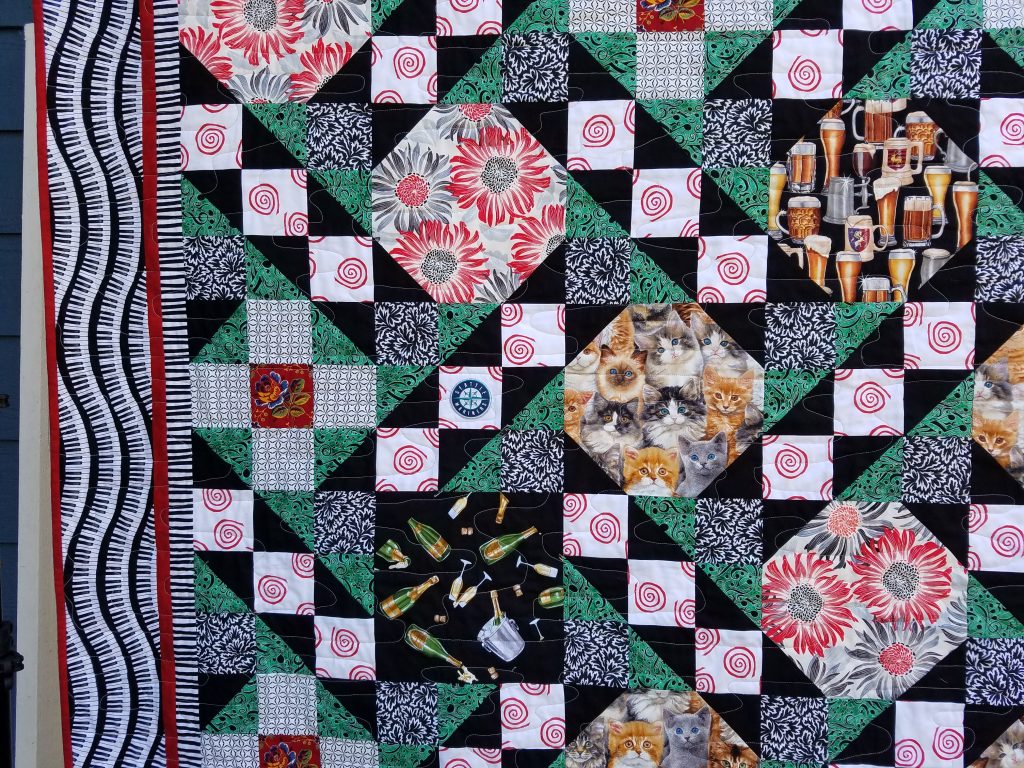 In this picture it is a little easier to see the three different blocks in the quilt: Snowball, Jacob's Ladder and Shoo-fly. The detailed shots below show the corner blocks in which I used technology fabric for Denise. Denise generously gave many hours of her time to completing all kinds of technical projects at our church, St. Barnabas Episcopal Church on Bainbridge Island. She made tremendous improvements to the lighting, so the fabric with light bulbs seemed most appropriate. The shots also nicely illustrate the grand pianos. One of my students brought some of this grand piano fabric to my Bargello Quilts with a Twist workshop and fussy-cut the pianos for her blocks. They looked great and I loved the fabric, so I found it on-line and ordered it for this quilt.
I long-arm machine quilted the quilt with the help of my good friend Wanda Rains, using her long-arm machine. Wanda helped me with the set-up on the machine and advancing the quilt after each pass of stitching. I quilted in a watery meander pattern. The back of the quilt is yellow and sunny; sunshine and water to nurture these new flowers in Italy.