See my blogs from the last two weeks for more on the quilt shop, cafe and classes at Cowslip Workshops. Store owner Jo Colwill recently appropriated one of the large barns at the farm to use as an exhibition space for quilt shows. The inside is freshly painted and the walls were adorned with quilts made by Jo, local teachers and students. Most of Jo's quilts are quilted by long-arm machine quilter, Sandy Chandler. Quilters in the area were invited to participate in a challenge themed around a view from a window. Some of these quilts will be highlighted in detail in my next two blogs. Here's a sampling from this barn quilt show.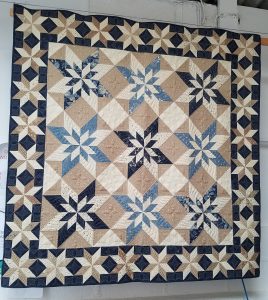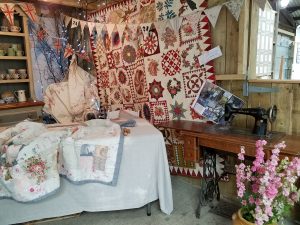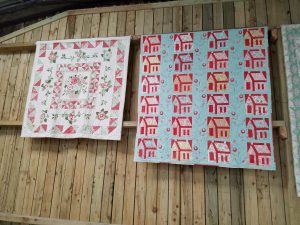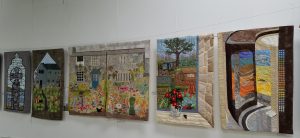 The row of the pictorial quilts are part of the View from a Window exhibit. The others above were all made by Jo.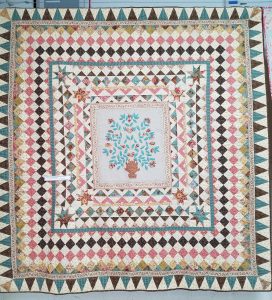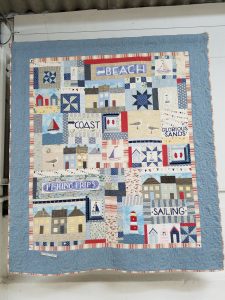 The lovely antique-style medallion quilt, Cowslip Perrencombe, was machine pieced and hand appliqued by Anne Payne and machine quilted by Sandy Chandler. The pieced borders add so much to set off the delicate tree in the center. The quilt on the right is a delightful summery beach sampler made by teacher, Helen Brookham as a workshop sample.
Do visit Cowslip Workshops if you are in the Launceston area, (Cornwall, UK).