In October, I traveled to Arizona to teach at the Thumb Butte Quilters' Guild. I stayed an extra day and two guild members took me to Sedona, where we had an incredible hike to the Devil's Arch. It was my first time to Sedona and I was blown away by the spectacular scenery and rock formations. There's always time to squeeze in a visit to the local quilt store, in this case the Quilter's Store. They are easy to find on State Route 89A not far from the town center.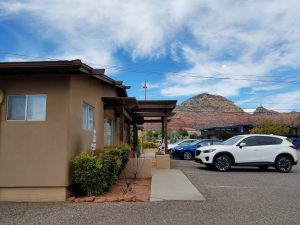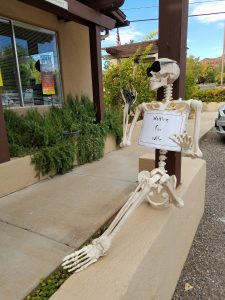 I was tickled by this skeleton sitting outside the store with phone in hand and sign saying "Waiting for wife"! This shop is well endowed with 3,000 bolts of fabrics including around 700 batiks. They have plenty of patterns, books and notions as well providing opportunities for quilting classes.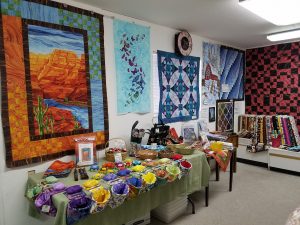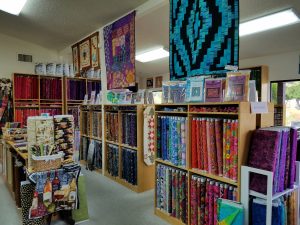 There are several rooms featuring sample quilts and a variety of products. I was amused by the snake made from Arizona Diamondbacks, (a baseball team), fabric.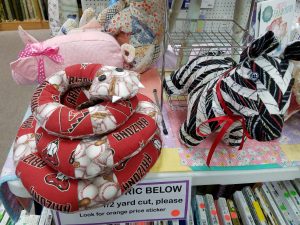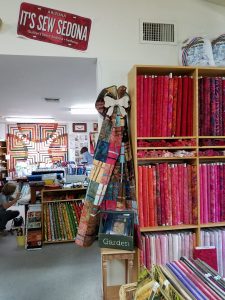 They have an excellent selection of southwestern themed fabrics and several of the new laser printed fabrics that are really colorful.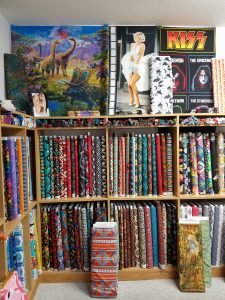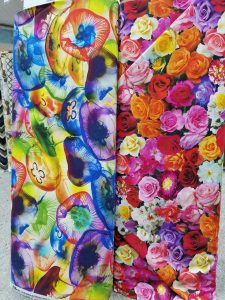 There is a gallery next door to the shop which is open for limited hours. Ask at the shop and you may be able to go in there. Local textile artists are featured and it is well worth a visit.