"Home" is a group exhibition featuring twenty-five artists from the Puget Sound Region. "Home" celebrates the opening of Olympic College's Instructional Center and is a partnership between Olympic College, Bainbridge Island Museum of Art (BIMA) and Bainbridge Artisan Resource Network (BARN). The exhibit is in their brand new building, in the gallery, and will be there until 2nd March, 2018. I feel honoured to be a participant. As a previous exhibitor at BIMA, I was invited to submit any works pertaining to the theme of "Home". Interpretation of the theme could be very loose. Two quilts were selected for Olympic College, and there will be more when the exhibit moves to the larger space in BIMA in March. See my blog last week for my bed quilt and additional pictures of some of the other works of art.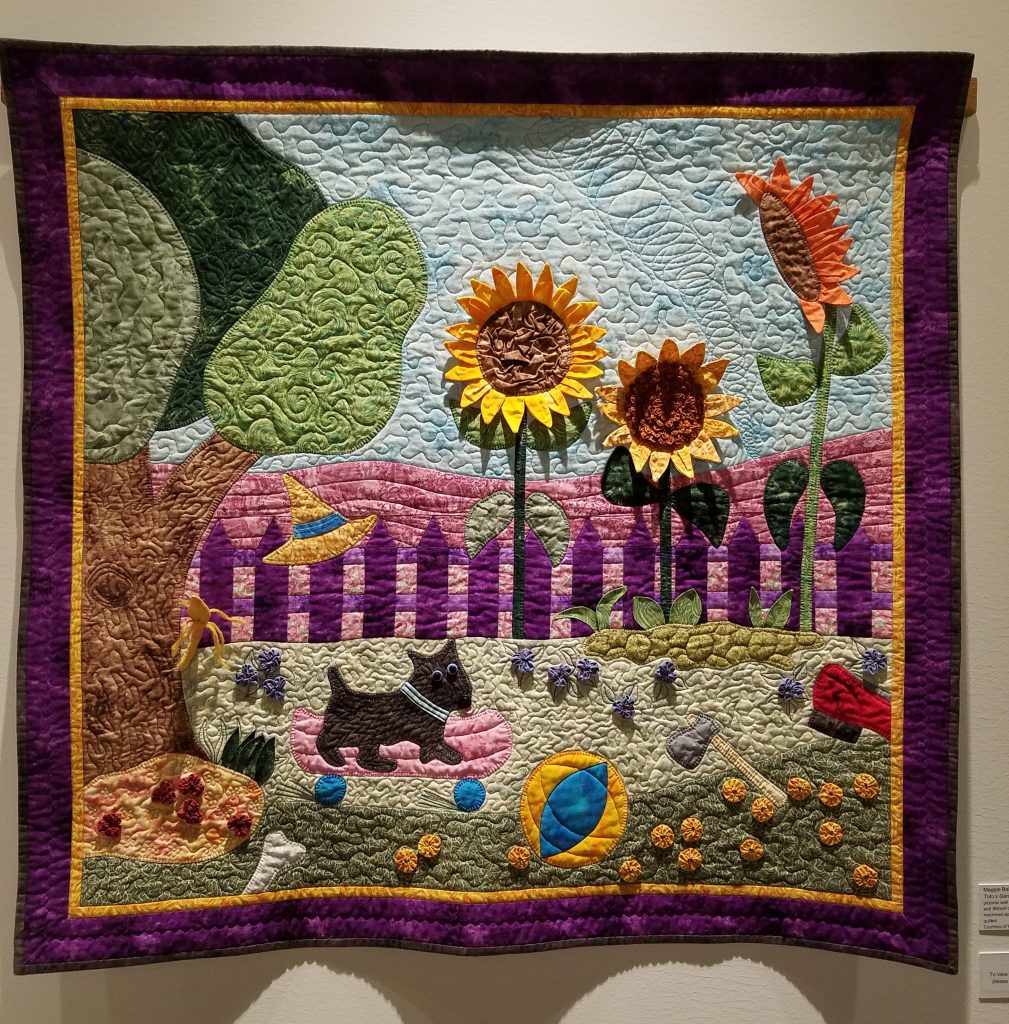 This wall hanging would be fun and appropriate to hang on the wall of a child's bedroom in a home. Toto's Garden, was made by me to be featured in a special exhibit, Quilts for the Young at Heart, at the Houston International Quilt Festival several years ago. The exhibit was sponsored by David Textiles Inc., who produced a Wizard of Oz line of fabrics and invited various quilters to use these to make Wizard of Oz themed quilts. I was invited by merit of my work teaching children to quilt and several kids made patchwork pillows and one made a lap quilt under my supervision. These all appeared, along with my offering, in the exhibit. Look closely to see the Cowardly Lion's tail, the Scarecrow's hat, Dorothy's shoe, the Tin-man's axe and the quilted tornado. This whimsical quilt was fun to make and rather atypical of my quilts which are not usually pictorial or applique. Here are some more pieces from the "Home" exhibit which captivated my interest.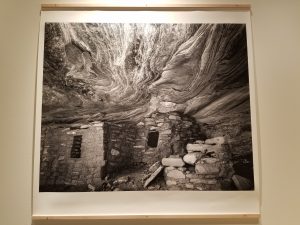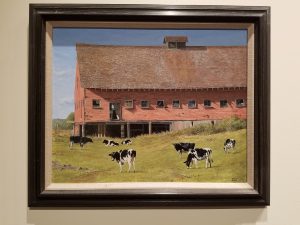 On the left, Cedar Mesa Ruin, by Kay Walsh: scanned 4×5 black and white carbon pigment digital print. On the right, Home, Sweet Home, by Bill Walcott: acrylic on canvas.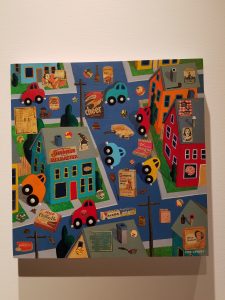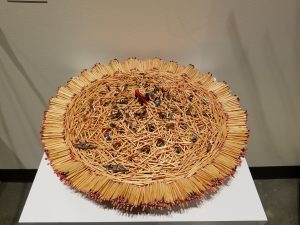 On the left, On the Street Where You Live, by Max Grover: acrylic and collage on board. On the right, American Pie, by Karen Hackenberg: wood matchsticks, aluminum pan and scale-model figures.