In my blog of 17th December, 2018 I posted a picture of my major project in progress. I have spent the last couple of weeks working intensively on this quilt top and am sharing the next stage with you. I constructed a pieced lattice for the next border.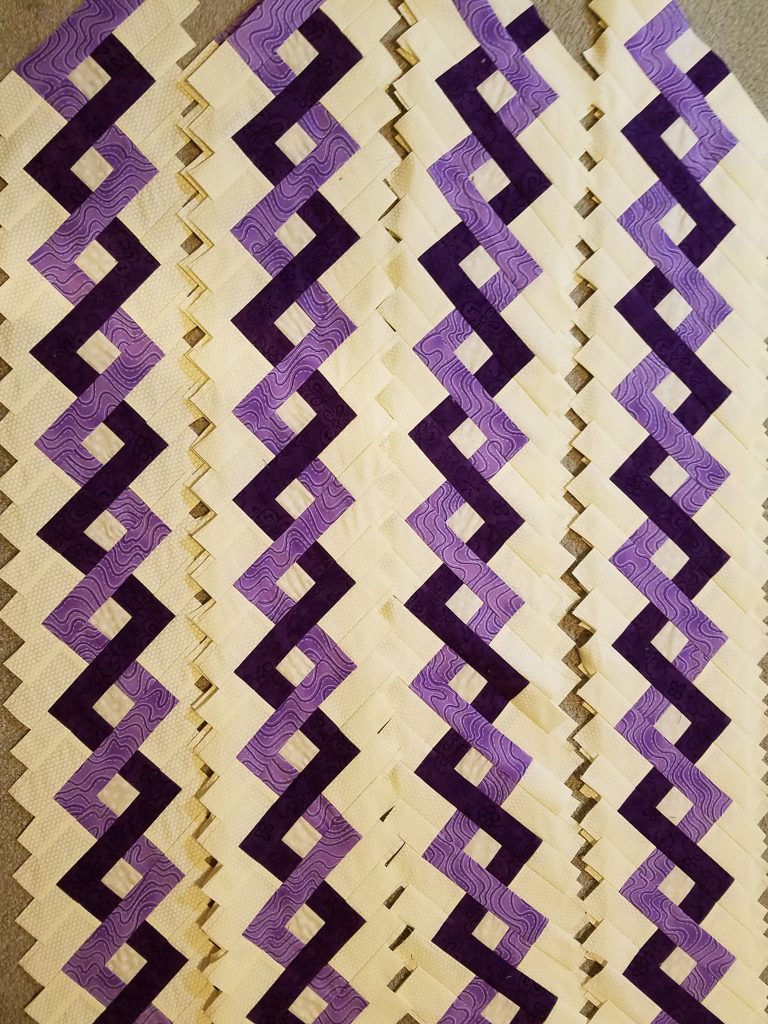 I made eight sections, two for each side of the quilt, mirror images to go on either side of the inset compass blocks. I like the scale of this new border and think it will work well for the quilt top. Here I'm wrestling with how to handle connecting them at the corners and am auditioning ideas. As you can see the whole quilt top became rather unwieldy and heavy for my work wall.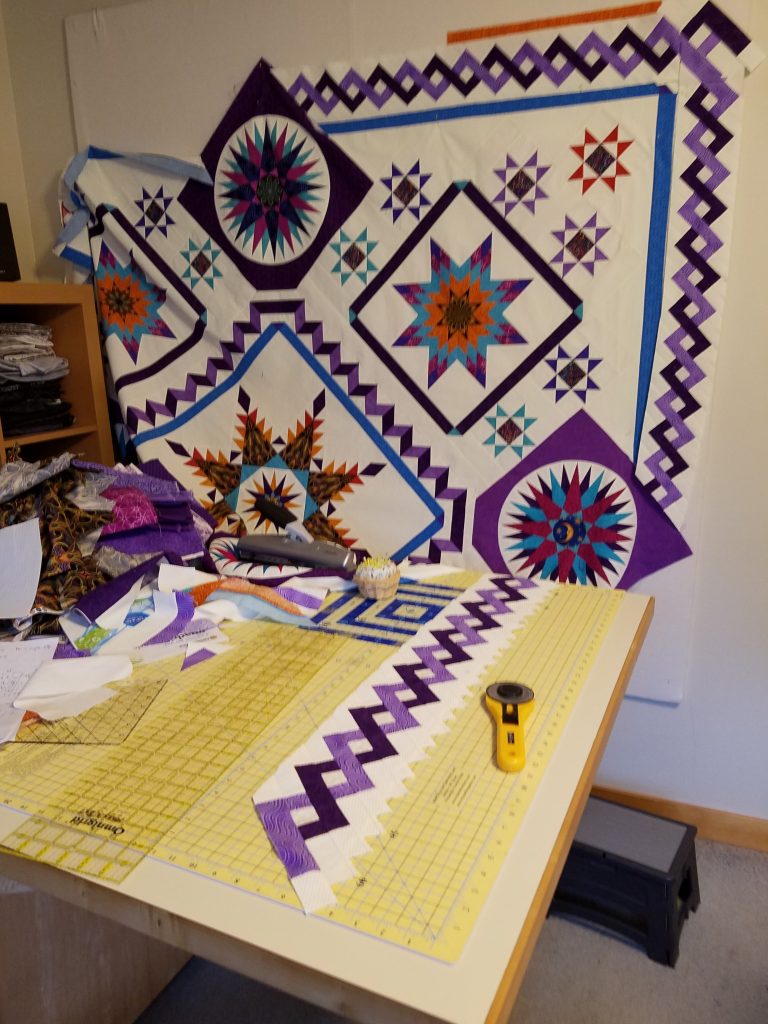 When it came to pinning these border sections, I took the whole thing downstairs to my living room. I moved the chairs, vacuumed and put a large white sheet on the floor. Then I was able to lay the whole quilt top out, measure easily and work on the floor to pin. When it was time for ironing after the sections were attached by machine, I resorted to using a hole punch as a fabric weight to keep the top from slipping off and pulling!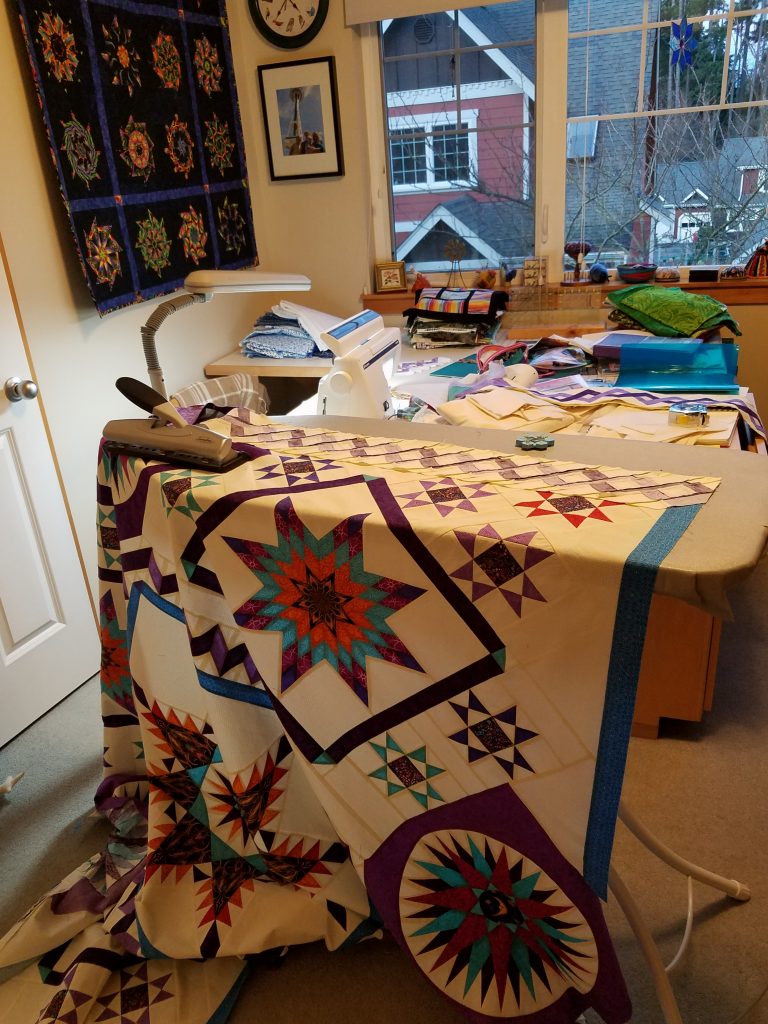 This project permeated every part of my house!. At one point, I had to call a time out to clear the surfaces in my studio. By next week, the top should be finished and I will post again.