Some time ago I posted a portrait of Diego Rivera that I found inspiring. Here's another which I was fortunate to see last October at the Smithsonian National Portrait Gallery in Washington DC.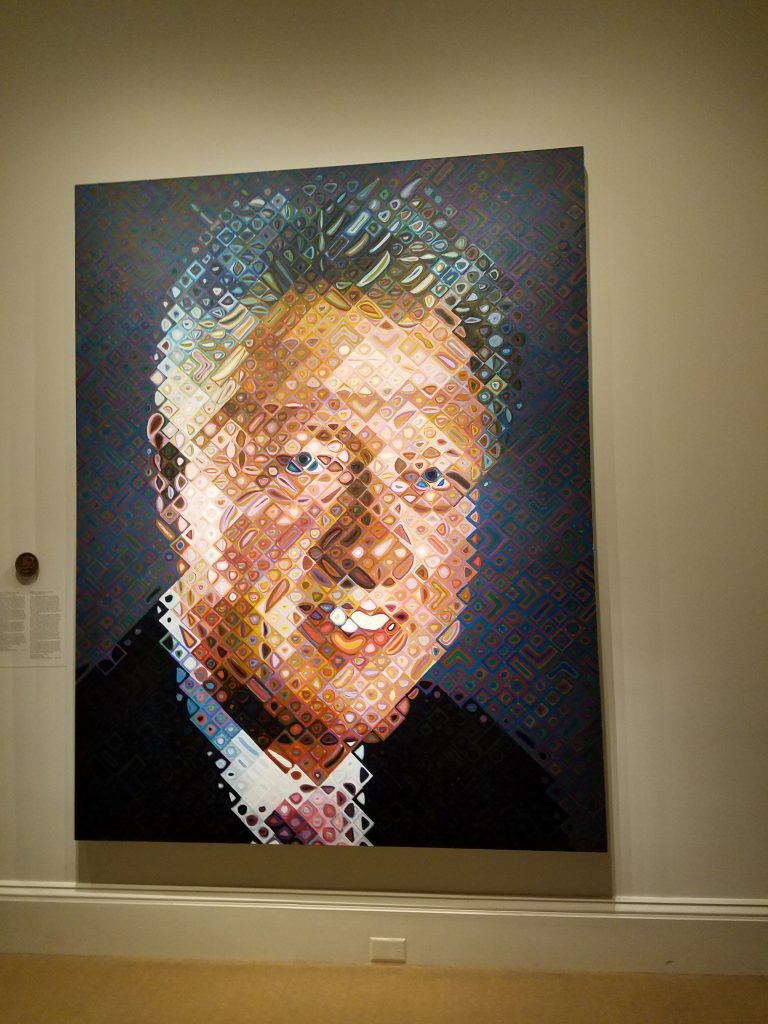 This Presidential Portrait of Bill Clinton was painted in oils by Chuck Close in 2006.
Chuck Close begins all of his paintings with a photograph of his subject, in this case an image made during a photo session in August 2005 for a New York magazine cover. He then draws a grid on both the canvas and the photograph and uses the information contained in the photograph to create a series of abstract modules on the canvas. For me, this has quite a quilt-like quality. The photo really doesn't do it justice so I recommend seeing it in person if you in Washington DC. The 3-D effect from a distance is fantastic. Below is a detailed shot showing more clearly the way it pixelated into the on-point grid.