Our 33rd Kitsap Quilter's Guild Annual Quilt Show at the beginning of May was a great success with over 200 quilts on display. Selecting a small number of my favorites to share from the wide selection is always difficult. Last week I shared three quilts and here are another two. These two are both multicolored on dark backgrounds using curved motifs, but they are so different.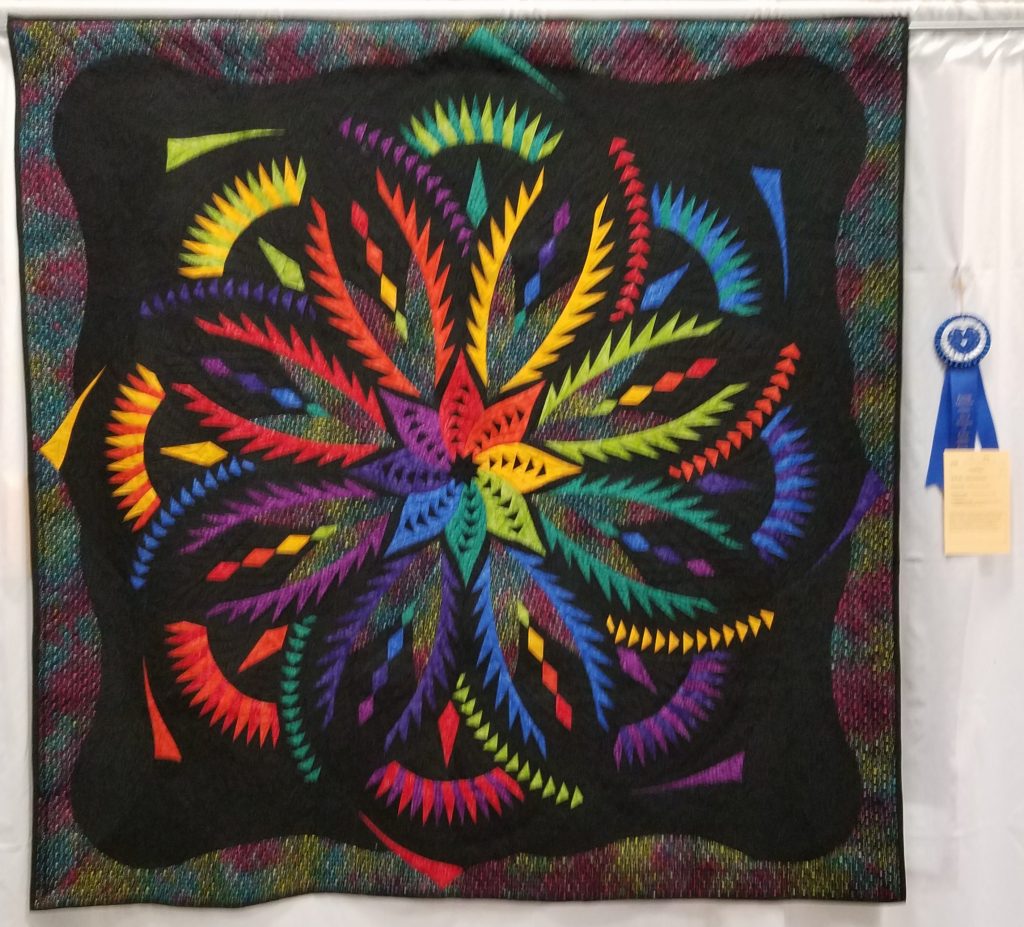 Wild Rose was pieced by Cheryl McCurdy and quilted by Debi Snyder. Cheryl used the pattern Vintage Rose by Judy Niemeyer, but named hers Wild Rose because it didn't look at all vintage. The piecing is all foundation paper pieced and was challenging. Here's a detailed shot of the center. I love this burst of color and the combination of points and curves on this gorgeous piece.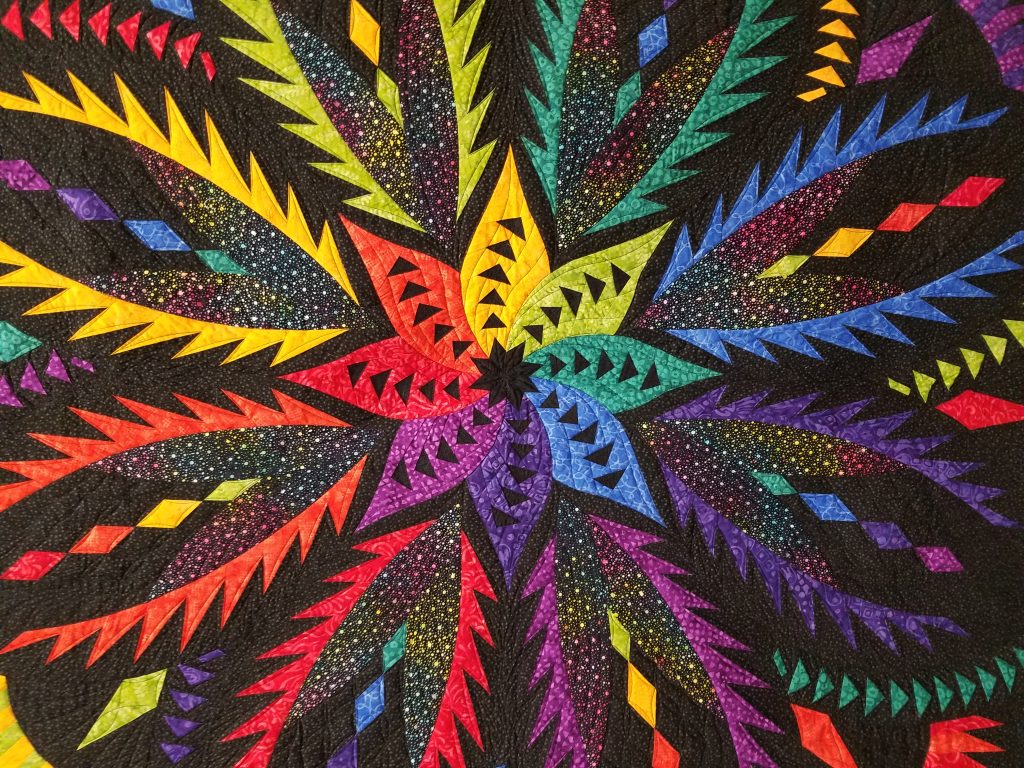 The second quilt I'm featuring is Cartwheel made by Vicki Adams and quilted by Libie Peterson. Vicki was our featured artist at the show and her special exhibit was highlighted in an earlier blog. The Cartwheel pattern is from Kaffe Fassett's book Quilt Granduer, but Vicki designed her own border.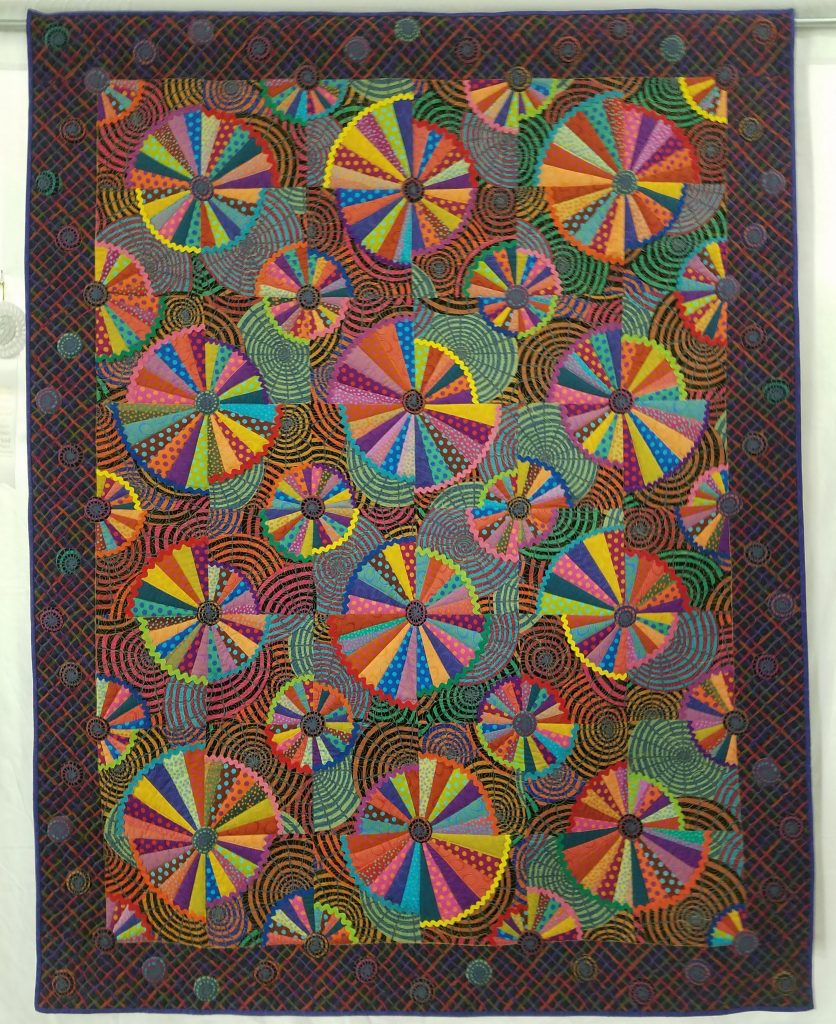 The detailed shot shows the lovely array of colorful fabrics and rickrack added for embellishment. I love the whimsical cheerful nature of this quilt. Techniques include machine piecing and hand and machine applique.